To make an already existing author in your conference a reviewer, first go to the 'People' list in the Abstract Module.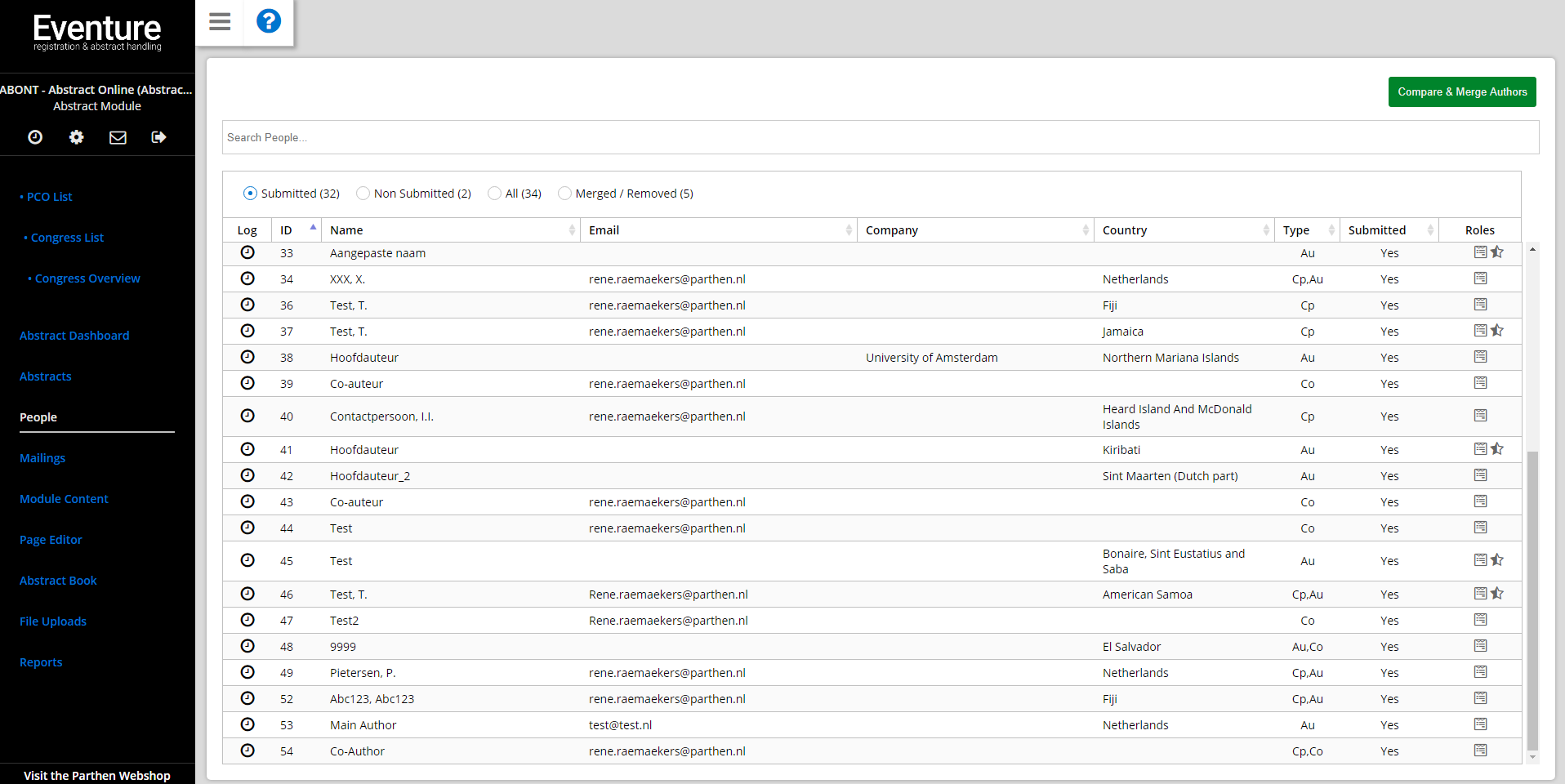 Select an author and click the button "Make Reviewer" (right top).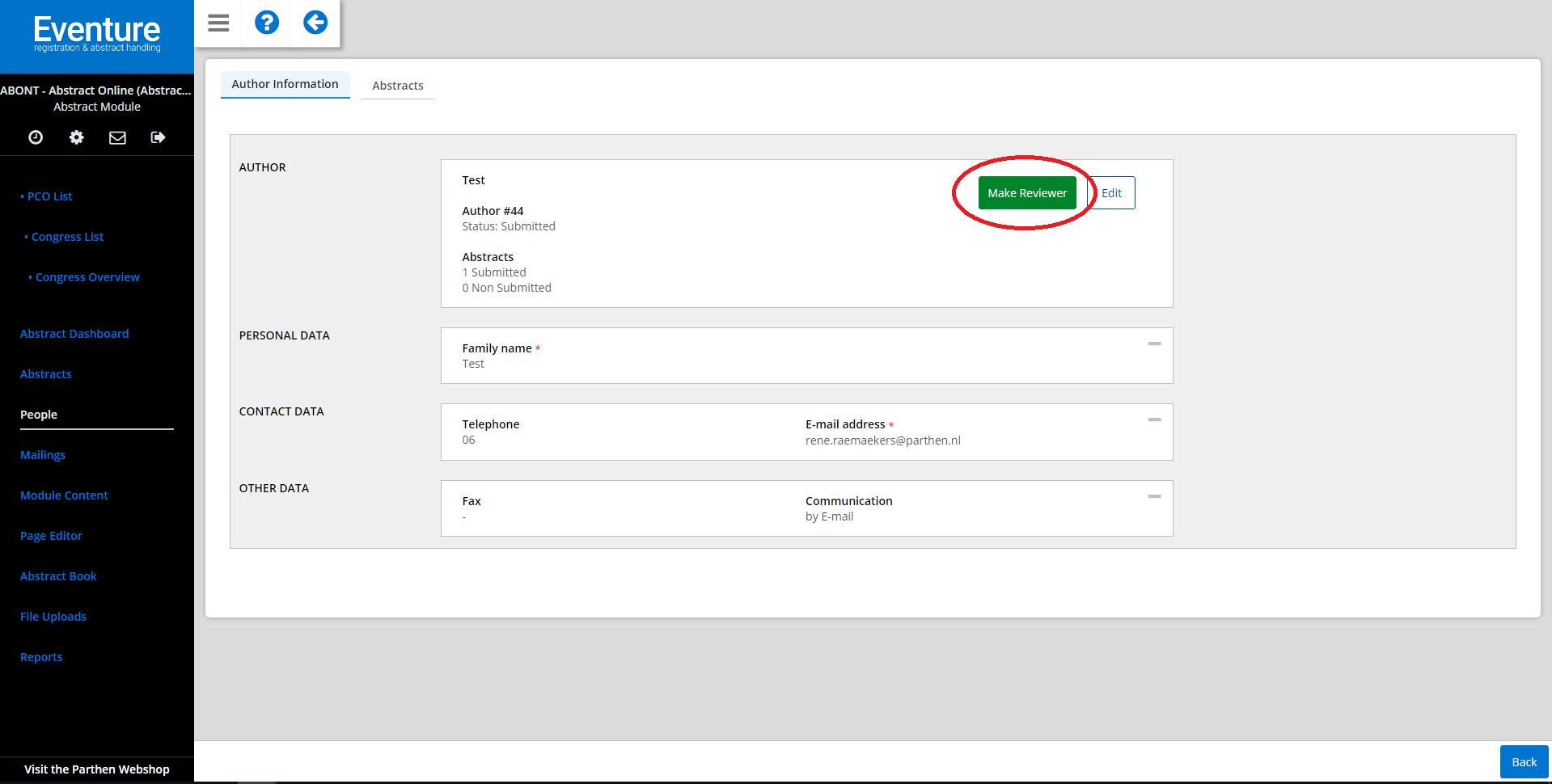 Now this person is both an author as well as a reviewer.
It is also possible to create new reviewers manually. In the Review Module, go to the list of 'People'. Next, click the "Add Reviewer" button.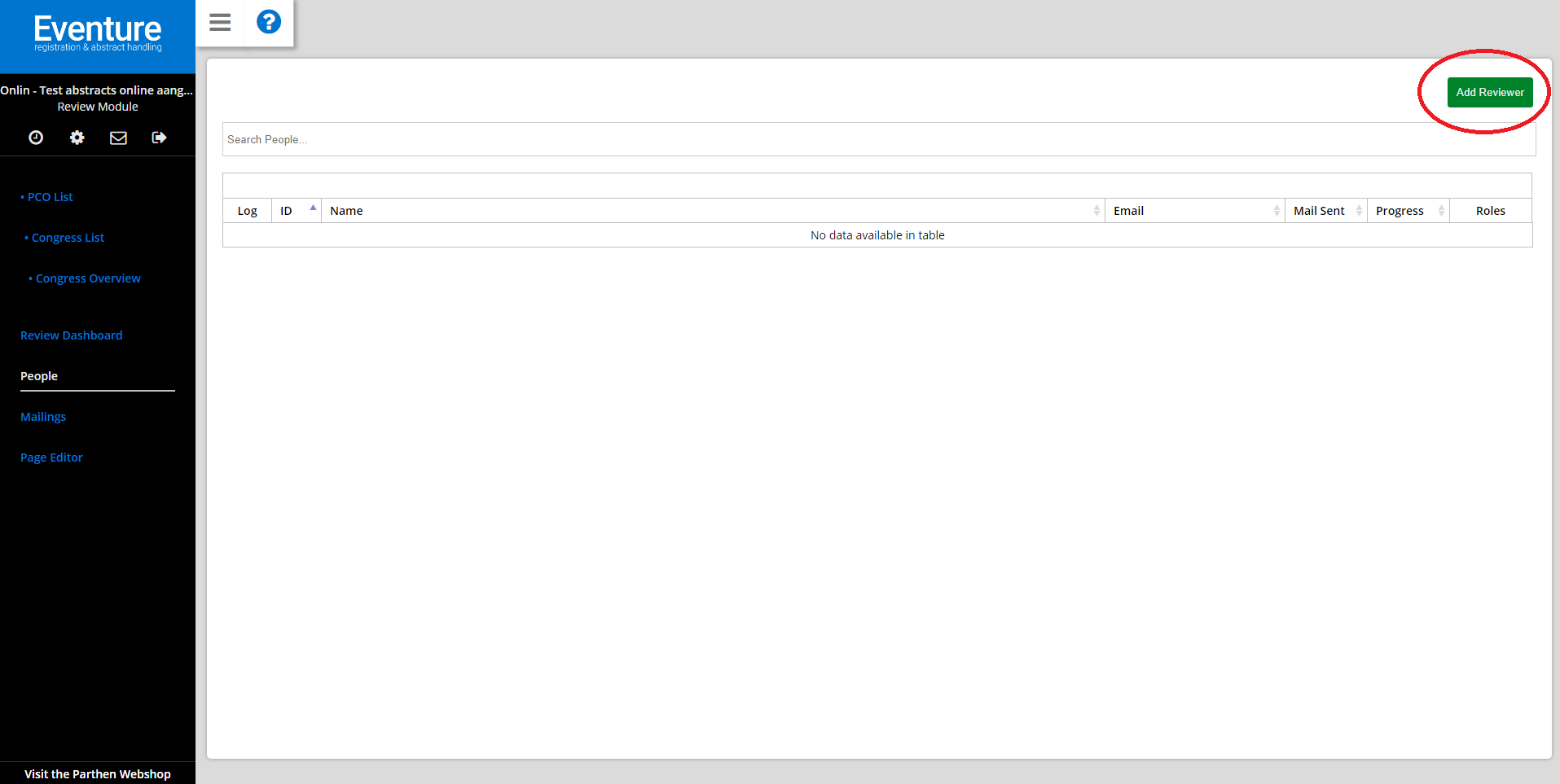 Here, you can fill out the personal information of the reviewer and assign topics for which (s)he has to review the abstracts.