For conferences with OFFLINE abstract handling:
When you create a new topic, there are no reviewers in the list. To insert the reviewer, insert a new topic and click on accept. In the lower part of the screen you will see the part of the reviewers.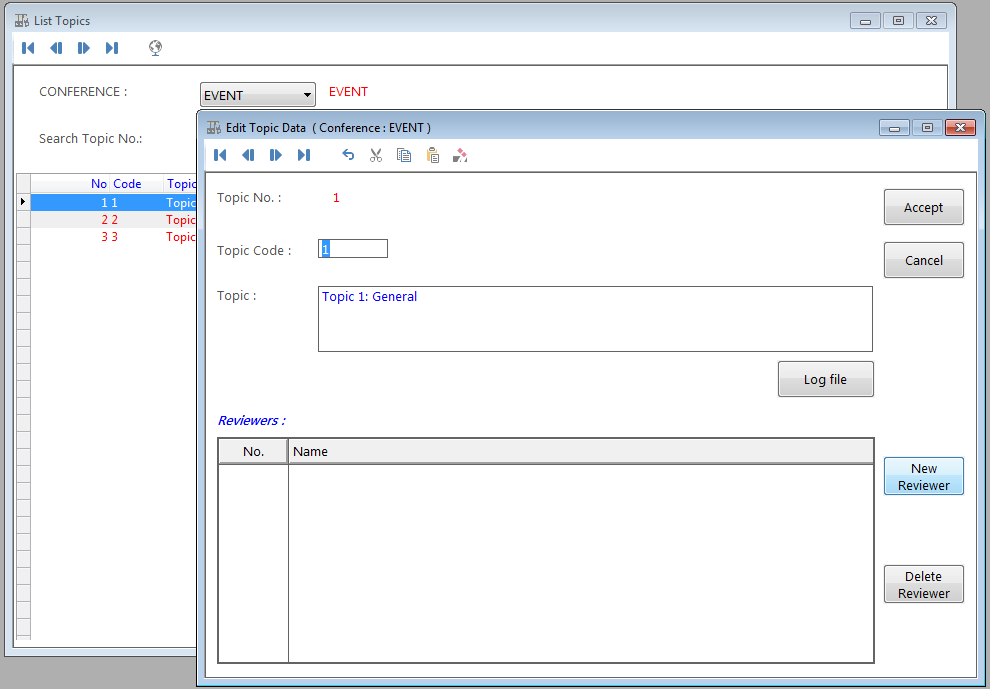 You can enter a new reviewer for this topic by clicking on 'New Reviewer'. The 'Reviewer Data' screen, shown below, is displayed.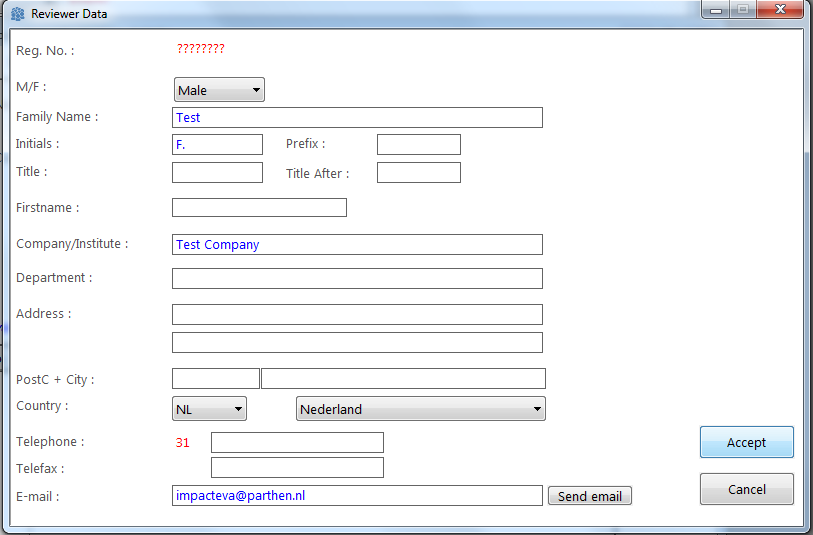 Click on "Accept" when you have completed all the data. In the next screen you will see the reviewer that you have added to that specific topic.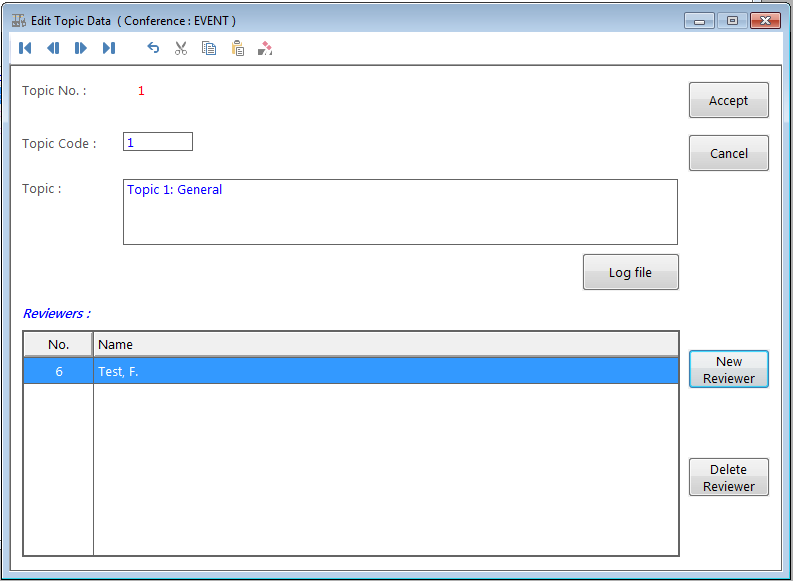 For conferences with ONLINE abstract handling:
After we created a reviewer out of an author, the step that follows is to assign abstracts to this reviewer. This can be done by clicking on "Reviewer #".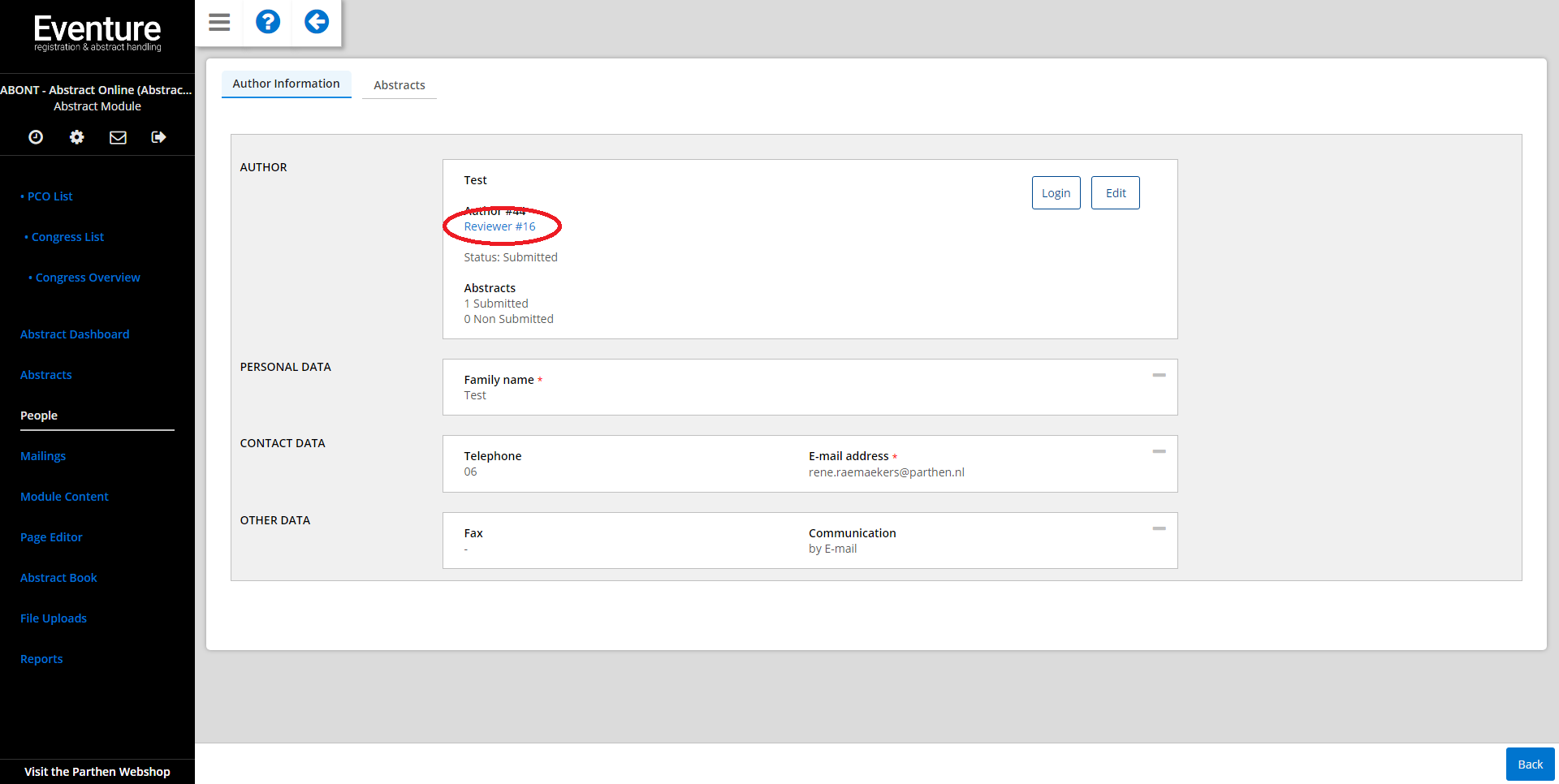 This way, we access the reviewer information of that person. (This page can also be reached by selecting that person in the 'People' list in the Review Module.)
By clicking the "Edit" button, you can check the topics for which the reviewer has to review the abstracts.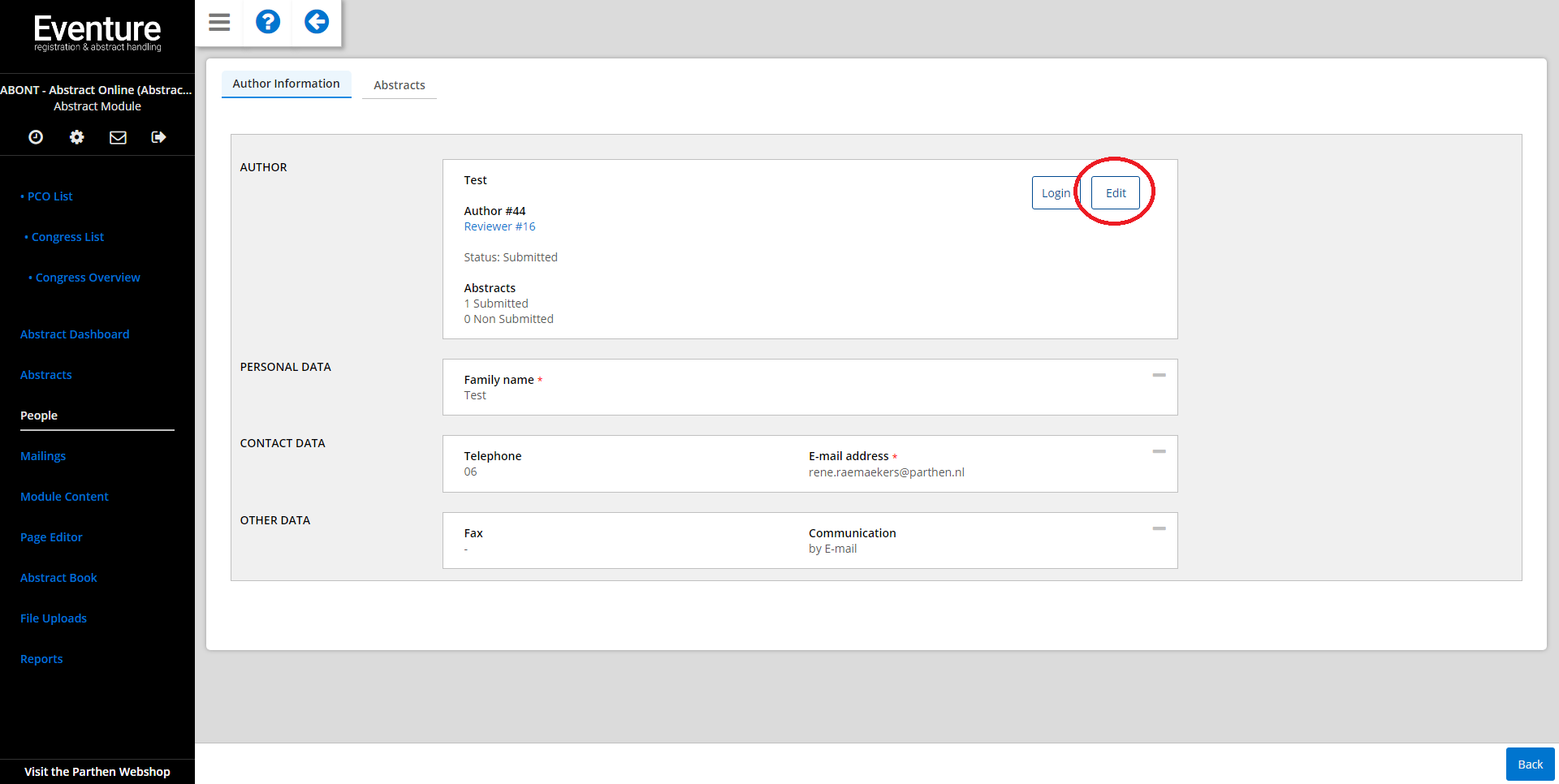 Finally, click the "Save" button.