'Type of Presentation' indicates in which form an abstract can be presented.
Go to the Module content -> Presentation types tab.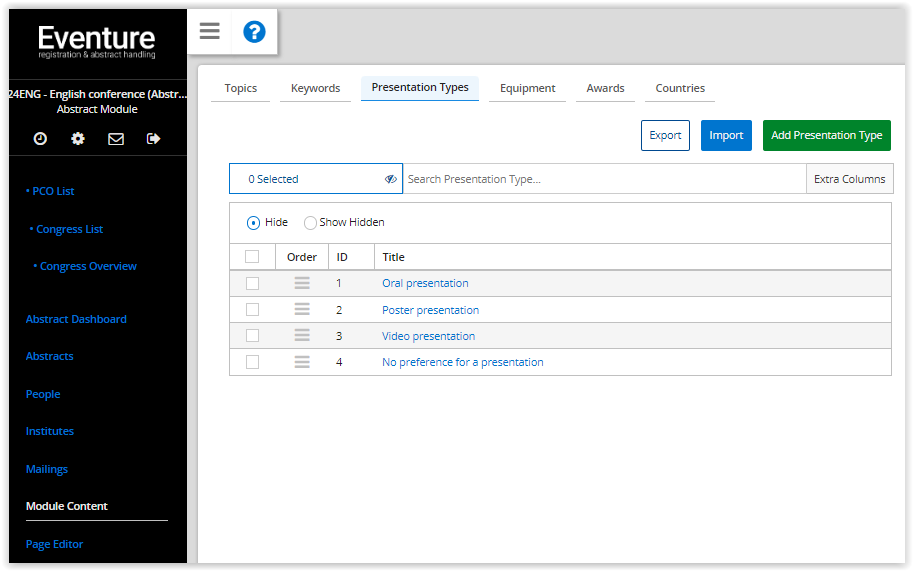 Via the

button you can add new presentations.
To edit a presentation, please click in the list on the presentaion name and a new screen will appear. After changing the name, use the 'Save' button to save the changes.

To change the order of the presentations, click on the 3 horizontal grey lines and drag the presentation to the right spot.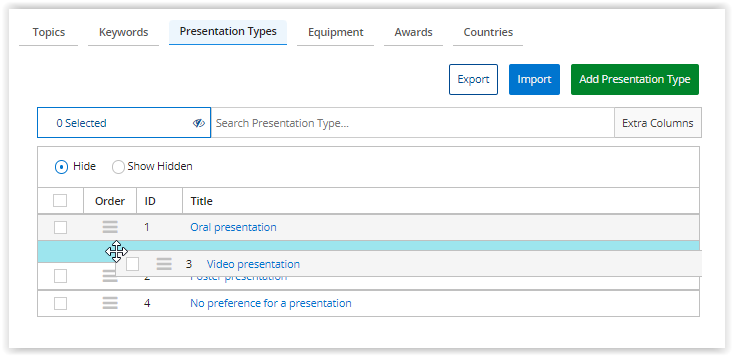 The author can choose 1 type of presentation.