Keywords:
The Abstract module provides your authors with up to four separate keyword fields.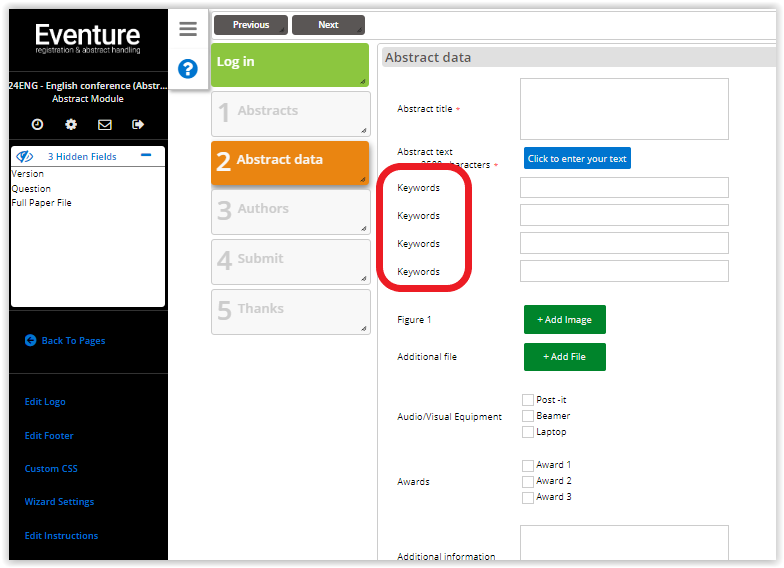 These keywords can be shown/hidden per keyword.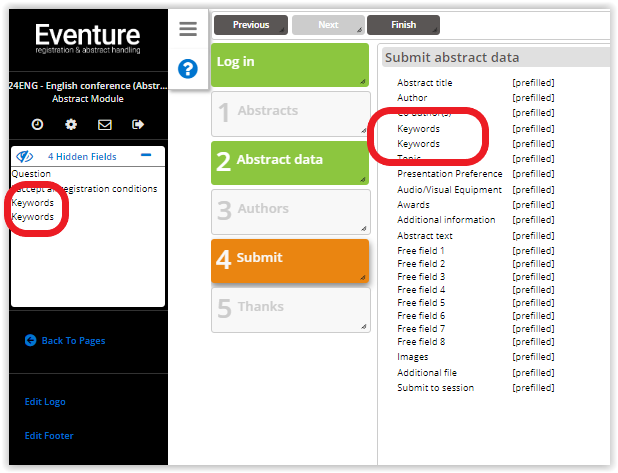 This applies to the following pages of the application:
• Abstract Module
◦ Submit page
◦ View page
◦ E-mail abstract submission (old Module)
• Review Module
◦ View abstract data
• SC Module
◦ View abstract data • Public Module
◦ Abstract view
We have now added four separate keyword fields to each of the previously mentioned pages. These fields are hidden by default, so your current congress setup remains unchanged.
Once you add the new keyword fields to the page, the old field will be removed and can no longer be made visible.
Please note that these separate keyword fields make use of the titles of your keyword fields on the Abstract Data page.