It is also possible to change the size of a badge. If you click on
'§1 Label/Column' with your right mouse button, the following menu is displayed.
'Page Properties' allows you to change the margins and choosing between printing portrait or landscape.
With 'Column/Label Properties' you can change the number of badges on the paper, the badge size and the space between the badges.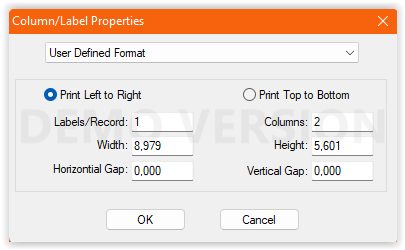 The other options of the menu do not apply for badges.
Click here to see how you can change inches to cm.