After choosing a type of badge in Eventure, you will see the screen below.
This is the setup of the badge. On the right below, you will see the button: Change badge design.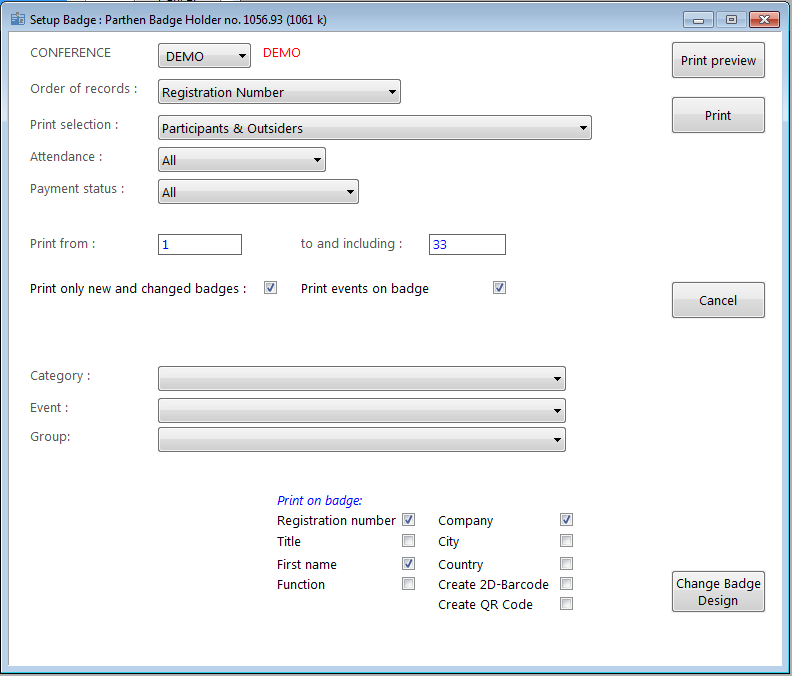 This brings you into the screen shown below.
As you can see the standard ruler division is in inches. For changing, click with you right mouse button on the ruler and select centimeters.