To create the letters in your conference please go to Mailings ->Custom templates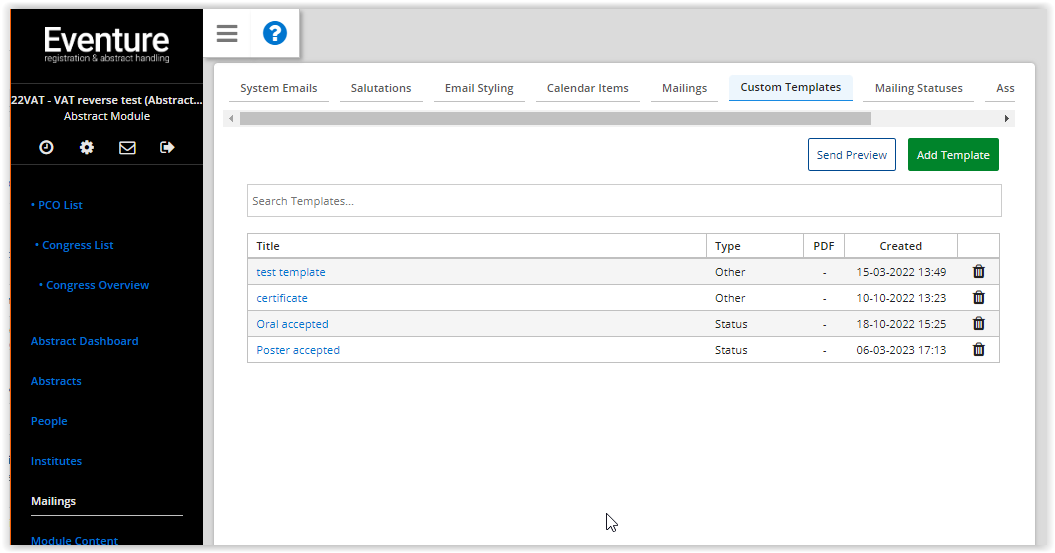 To add a new template, please use the

button.
The next screen will appear: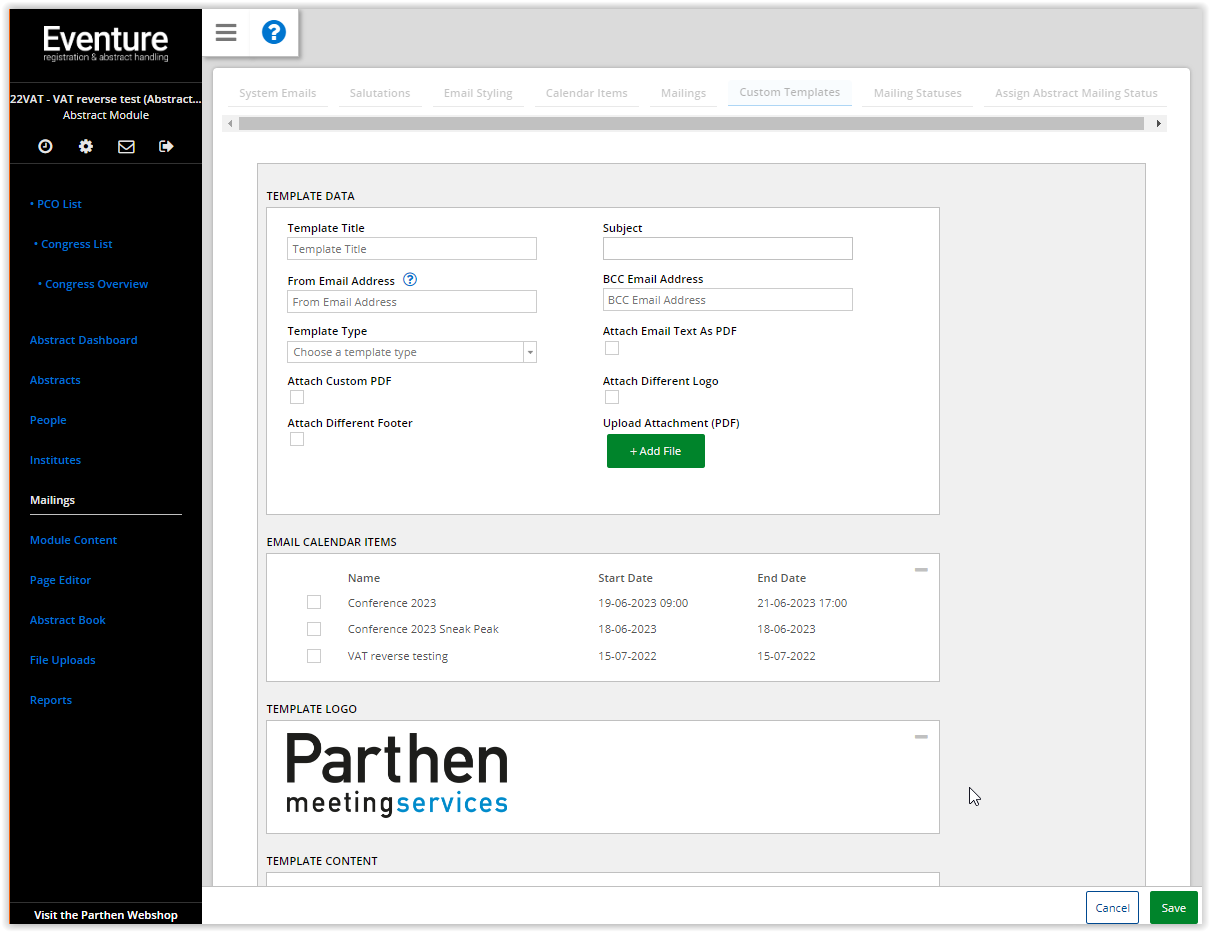 Most fields are easy to fill in or have an extra explanation option
Some more explanation needs to be made about the template type.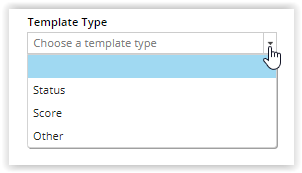 By selecting the status, you get different placeholders in your letter.
When you choose Status template you have session placeholders.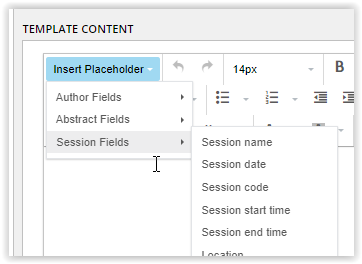 If you choose for a Score template, you will have the Score placeholders.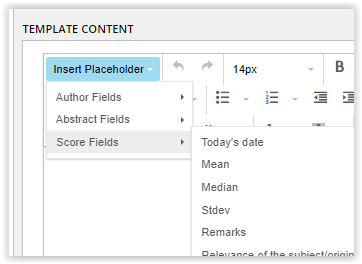 If you choose Other template you have all placeholders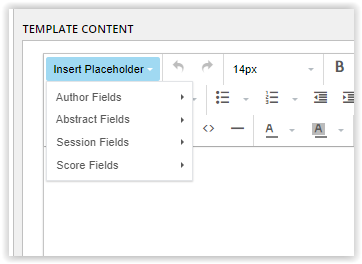 In the Template content you add all your text and the placeholders.