In the abstract module the PCO has also the possibility to check the author registrations for the abstracts.
It works a almost the same as the conference participant registration.
Go to the abstract module -> people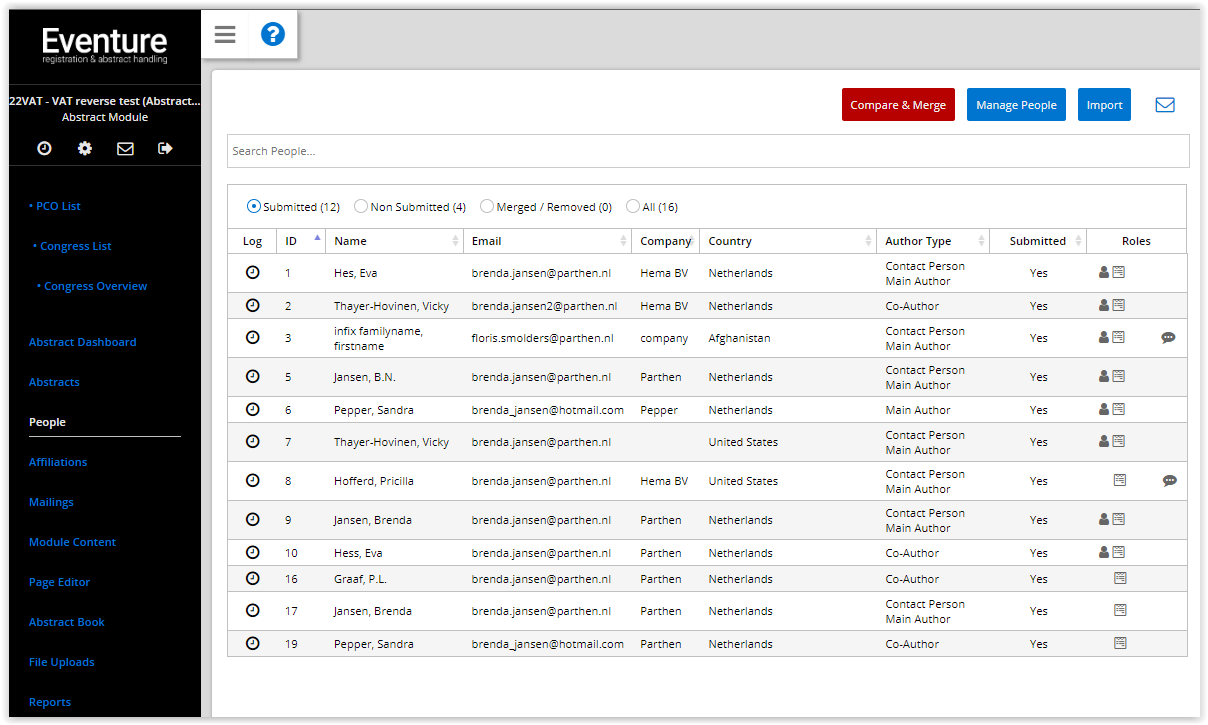 Click on a person to see all information about the person.
The next screen will appear: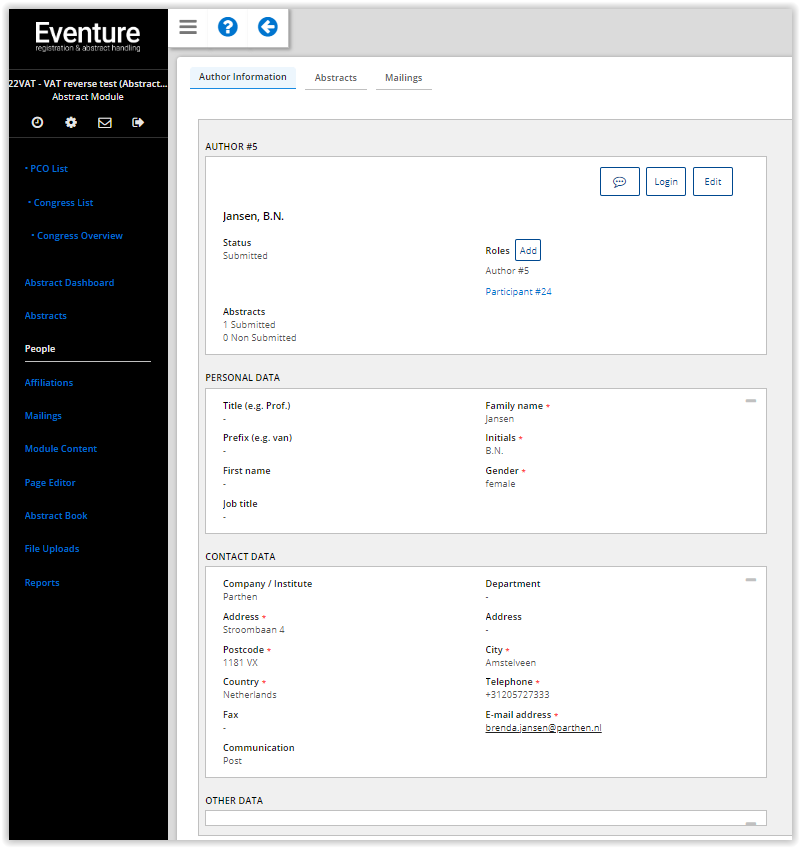 In the first tab all data of the person is shown.
Use the 'Edit' button to change the data.
The 'Roles' of this person is also shown. In the example above you can see that this person is an author with id #5 and a participant of this conference with id #24.
As you are now in the abstract module, the role 'Participant #24' is in blue and clickable. When you click on the link, you will go to the participant module and see what this person has filled out there.


On the second tab 'Abstracts' you see all abstracts with which this person is linked.
The abstracts are divided in sections so you can see if the person is a main author or co-author.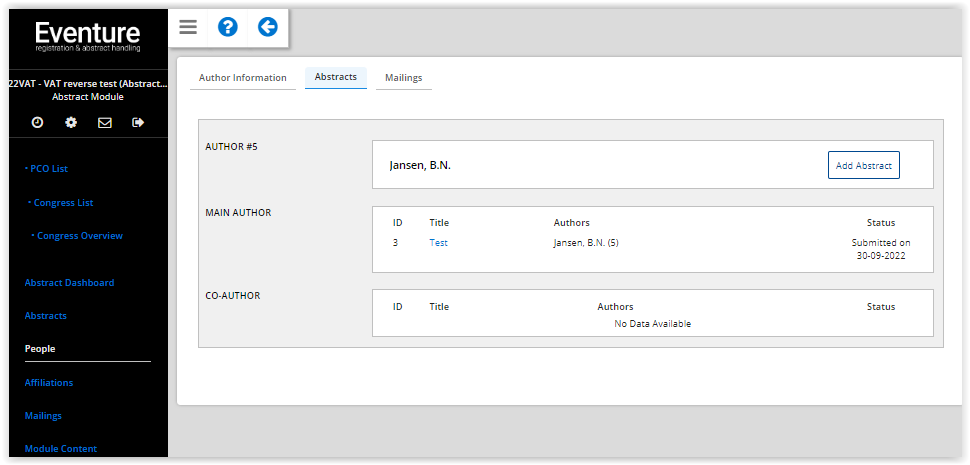 The last tab 'Mailings' shows you all emails that are sent to this person in the abstract module.
By clicking on the email title, you can see the email and if necessary resend it.