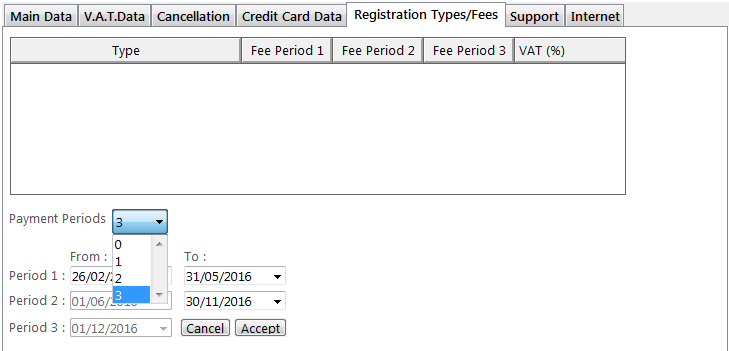 When you click on the 'Edit Period' button in the 'Registration types/fees' tab, you can choose the number of Payment Periods.
'Payment Periods' is a drop-down menu where you can set the number of payment periods with a minimum of 0 and a maximum of 3.

In our example we've chosen for 2 payment periods: Period 1 and Period 2.
As shown above, you can specify the start- and finishingdate per Period.
The last period is always between the specified start date and the start date of the conference.