Some conferences have an early and a late fee. You can change the date text above the payment period(s).

If you want to change the date text, please go back to "Module Content > Registration types > General settings"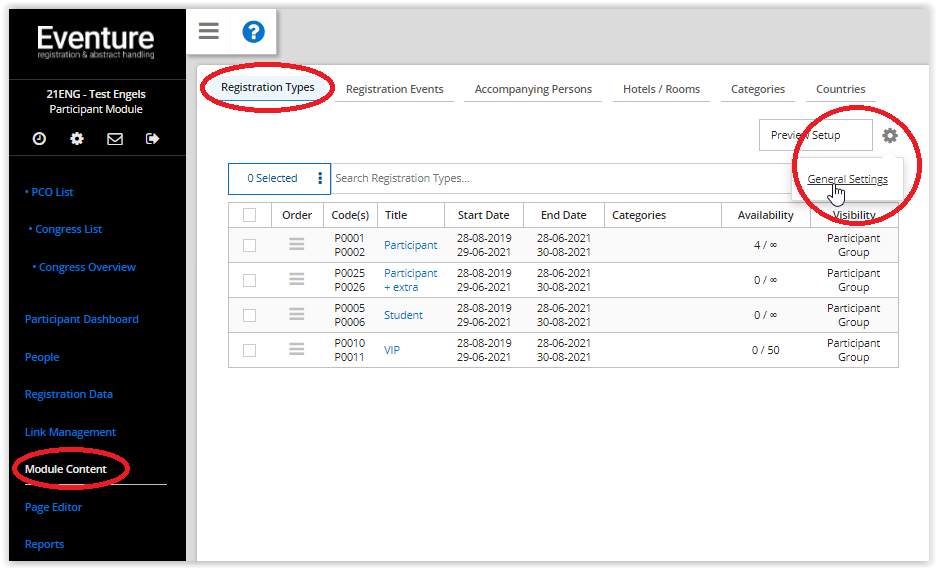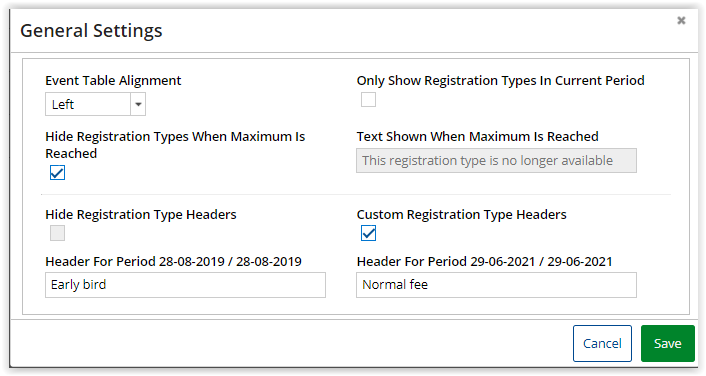 Please check the box at 'Custom Registration Type Headers' and fill in the text at the headers.
In the above example we filled in at period 1: early fee and at period 2: Normal fee
When you click on save, the date changed to the text: