The configuration screen of the 'Country' item offers you an extra option – you can remove countries from the list from which the participants can make their selection.
Go to Module content -> countries -> select the countries you want to hide and click on the eye symbol.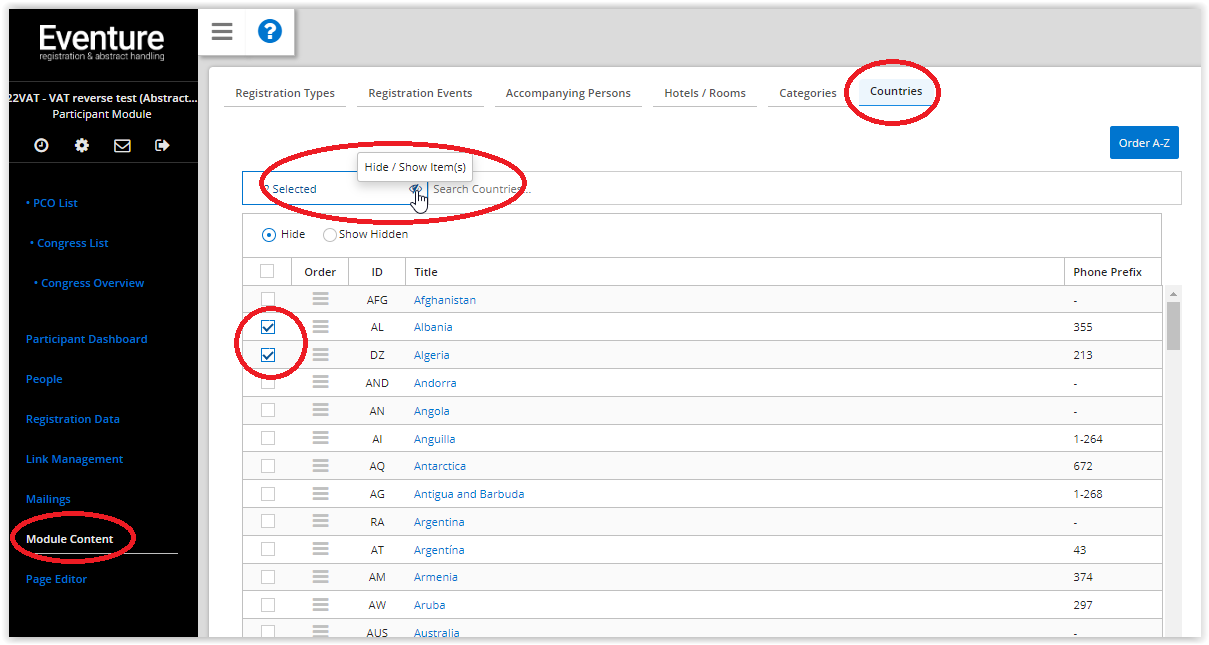 Select the country in the left hand section of the screen then click on 'Lst'. The following screen appears
Via 'Show hidden' you can see the hidden countries.