On the personal data page at 'register as:' you have the date payment period(s).

If you want to hide the date click on 'Module Content > Registration types > General settings'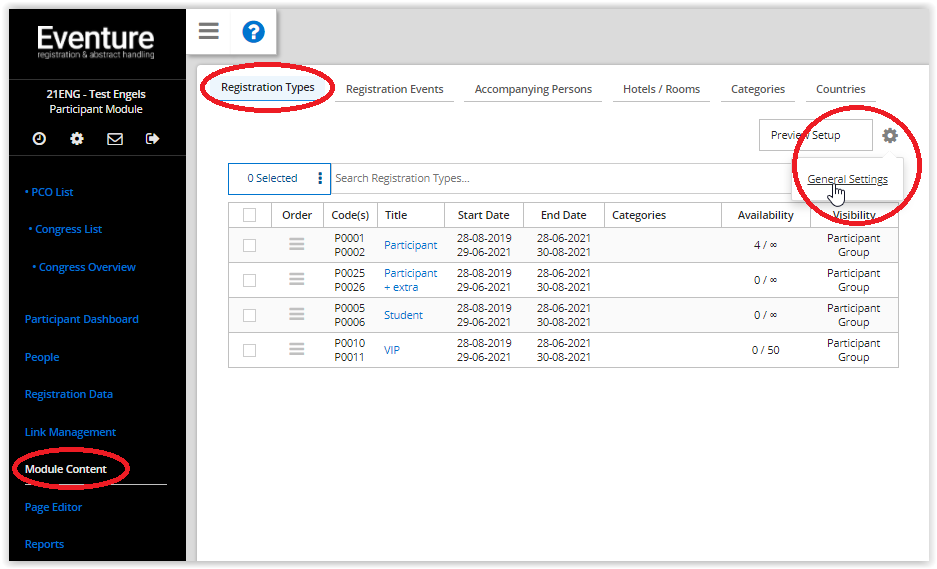 The following screen will appear: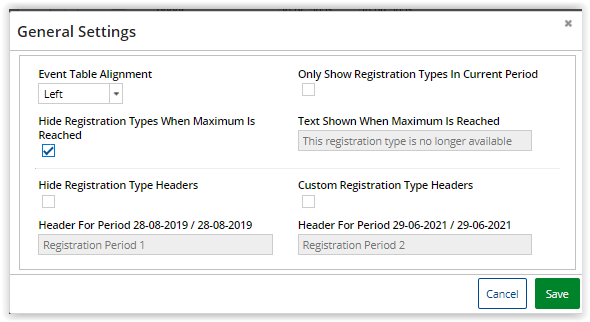 To hide the date for the events, check the box for 'Hide Registration Type Headers' and click on save.
In the screen below the date is not visible above the events.