There is a possibility to send a letter as a PDF.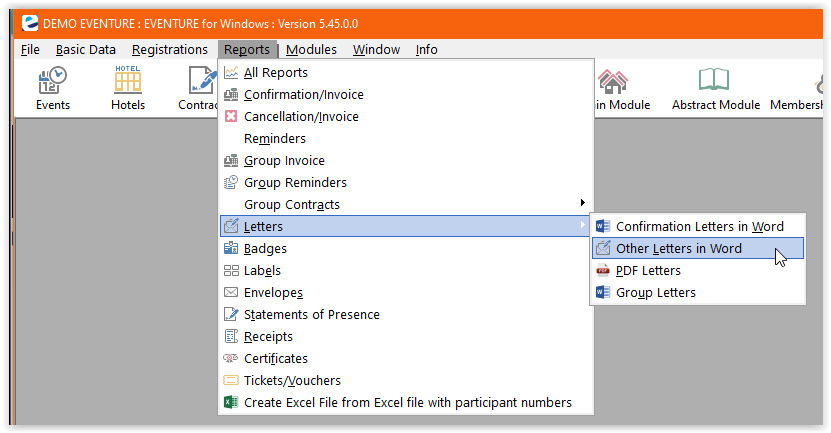 Click on letters> PDF Letters
and the next screen appear
By communication you have to choose for 'email' or 'all with email'. Otherwise you can't send an email as PDF.
Two other options will be available:



When you click on body text, you can set up your email text.
There is also a possibility to send a copy to the cc email of the participant.
When you check the box 'send as PDF attachment' you will receive an error message: