It is possible to put your logo or the conference logo on an invoice.
Go to Basic Data and choose invoice logo.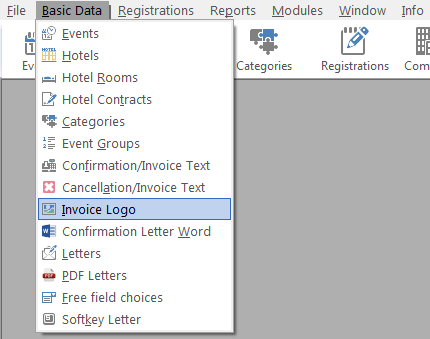 The next screen will appear:
First choose in wich conference you want your logo and then browse to the picture/logo. If you like, you can also align the logo. Click on close.
The logo is now saved for your invoices. If you send an invoice check the box at 'Use logo' and the logo will be visible in your confirmation/invoice.