"I have added the events on the badge with 'Change badge design', but when I click on 'Print preview' the events are not shown."
Go to the event and verify whether 'Print on Badge' is checked.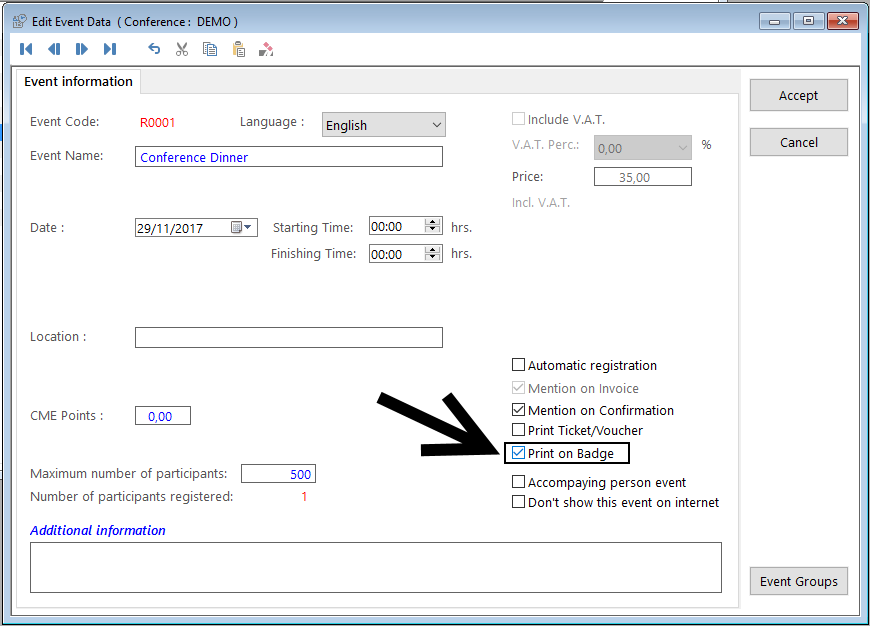 Click here to see all the steps to add an event on the badge.