When I click on change badge design, I receive an error message that the badge is not available in the conference data folder.
To create the badge, first click on 'Print Preview'.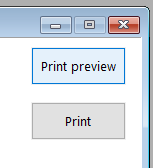 Then the badge will be copied to the conference folder. After that, you will be able to open and change the badge design.