This functionality is available for the following payment providers:
DocData, Borgun, Ogone (Ingenico), Posh, Epay and Six payments.

You can generate payment links for participants that are submitted online and when you are making use of the Multiple submit function.
Go to 'Link Management > Payments'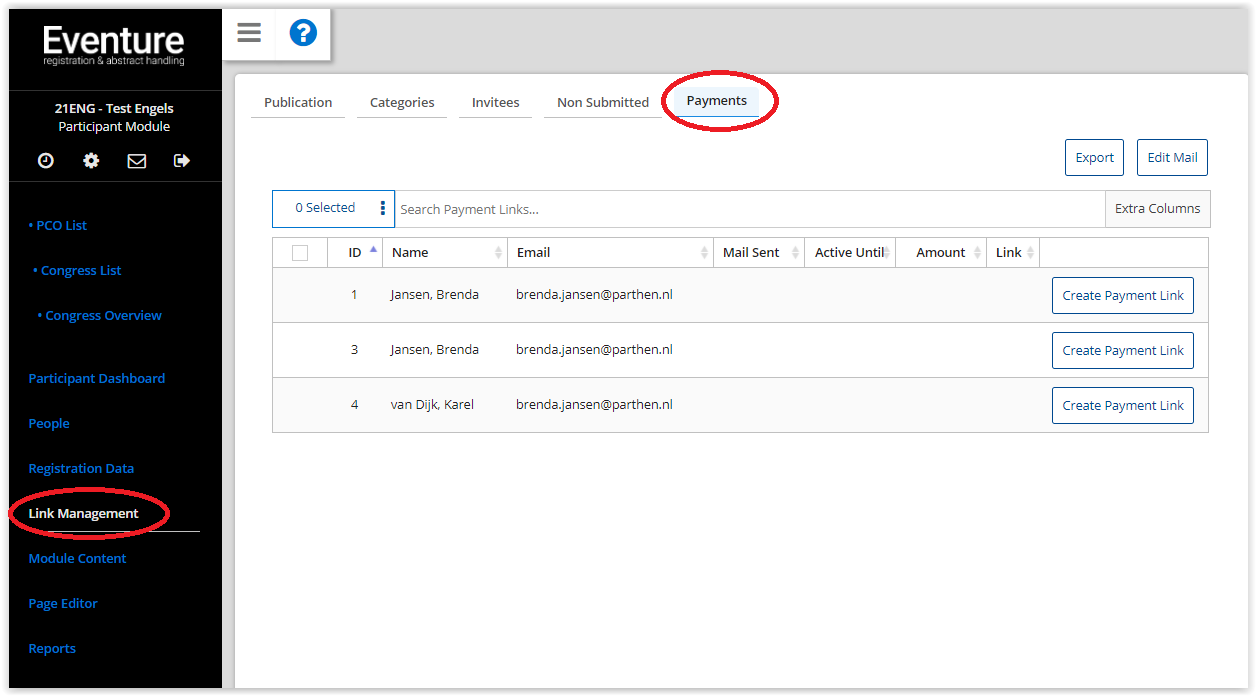 In the above screen you will see an overview of:
The submitted participants
list of online submitted participant(s)
Edit mail option:
Here you can change the email that is sent to the participant(s).
Export overview to excel:
Clicking here will create an excel file with all the generated payment links and the status of each payment
Add or remove columns:
Add or remove columns. This depends on your wishes.
Create payment link:

When clicking on the 'Create Payment Link' the pop up below will appear: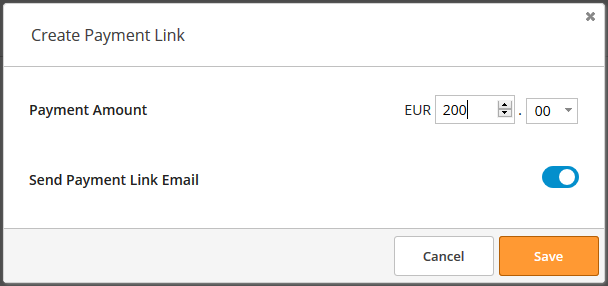 Here you can enter the payment amount the participant needs to pay:


Furthermore, you can send the payment link per email right away or sent it manually later.

A notification will be shown in the upper right corner of the screen:


Below an example of the sent email:


The created link will be shown in the overview (see below).


Payment links will be valid for 2 weeks, the exact expire date/time will appear once you'll hover the 'Active until' column.
Behind the link you can create another payment link:


Or delete the payment link(s):



Once the payment link is clicked by the participant, he will be directed to the menu of the payment provider. After the payment has been made, the participant sees the following: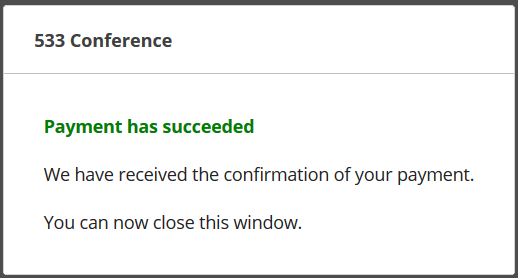 More information about the payment can now be viewed in the Payment Links list:


Succeeded payments are shown in the download of Eventure offline and added to the payments of the participant.