After your conference is over and you are done with the registration on-site, you can reinstall the conference data back to the server in the office.
Start Eventure and go to File -> Conference Location Copy -> Reinstall Conference on Server.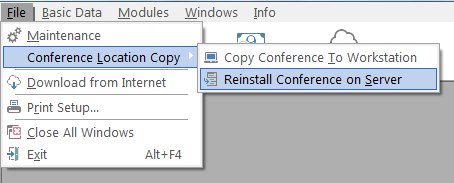 The screen shown below will be displayed.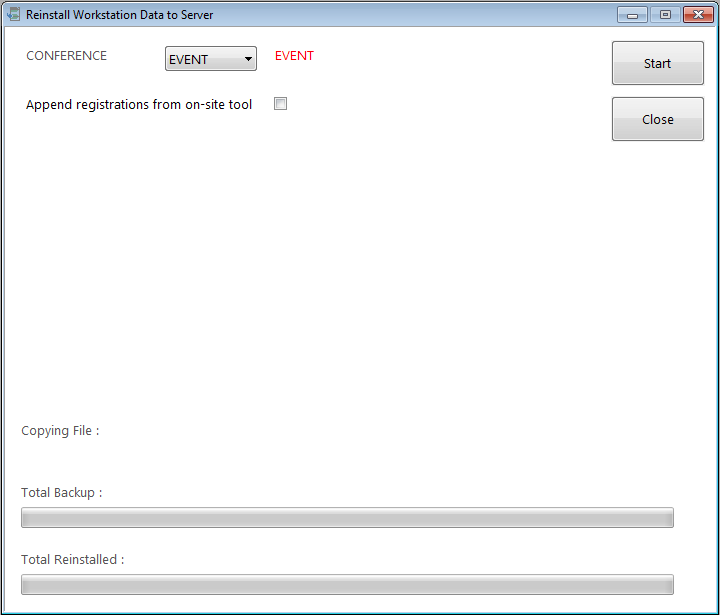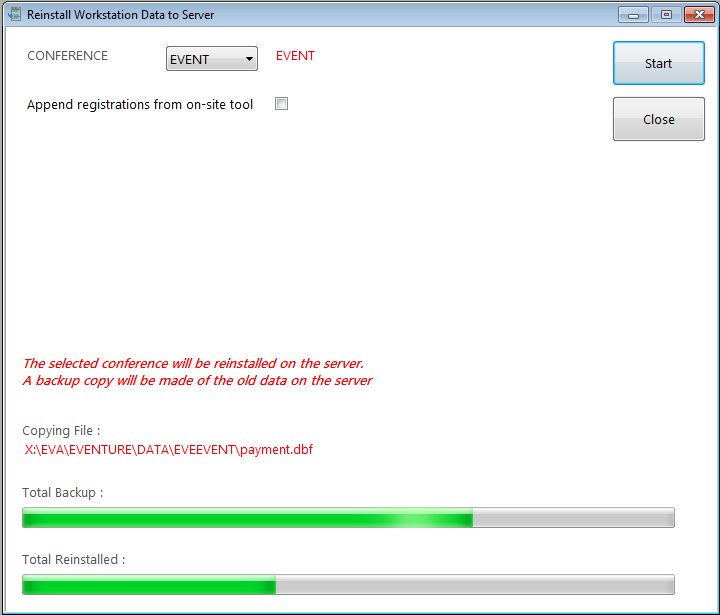 In the 'Conference' pulldown of the 'Reinstall Workstation Data to Server' screen, select the conference that you wish to reinstall to the server. Click 'Start' to initiate the copying procedure.
After the data is reinstalled on the server you will get the following message.