By using the "Page style editor", it is possible to change the look and feel of the different registration pages.
The technical term for this is called CSS or Cascading Style Sheets. Within Eventure there are two levels for editing the Page Layout.
Via the 'Page style Editor' you get to the menu to edit the items in the site.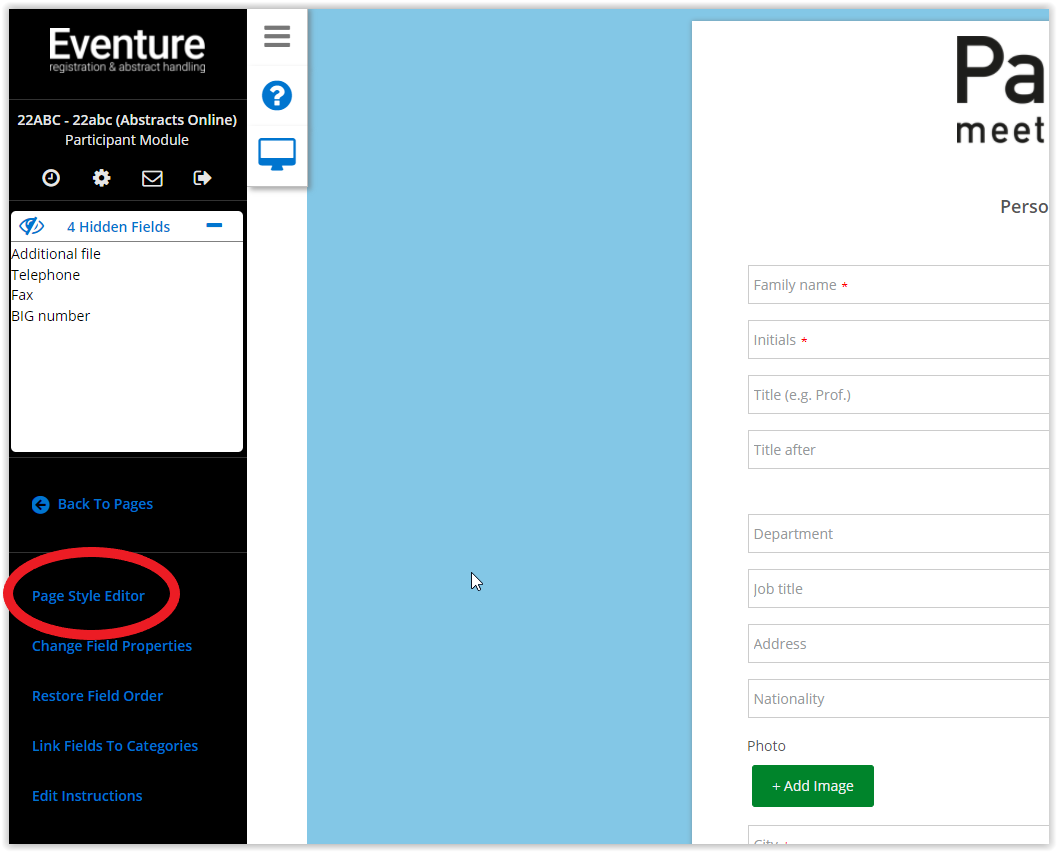 In the print screens below you can see all items you can change.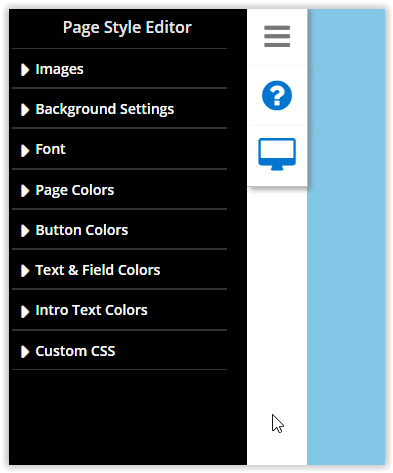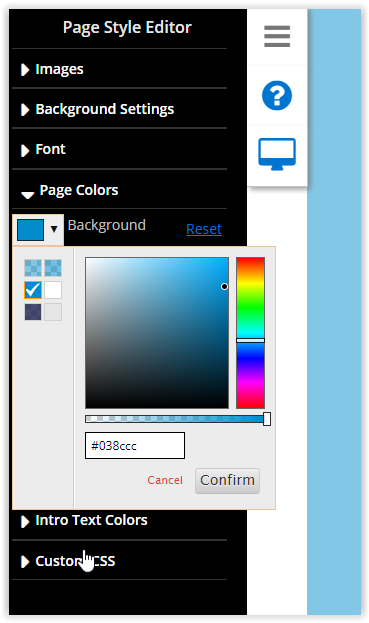 In the example in the right screen you can see that if you click on 'Page colors' -> 'Background' you can choose a color or fill in the html code of the color.
By using the scroll bar, you can make a color more transparent/lighter.