If you want to add a picture to your registration form, you can use upper, lower and title.
Go to the place where you want to add a picture and click with your right mouse button on the field.
In the following screen choose first in the bottom of the screen of you want the picture in the upper/title/lower and use the picture icon to upload or choose your picture.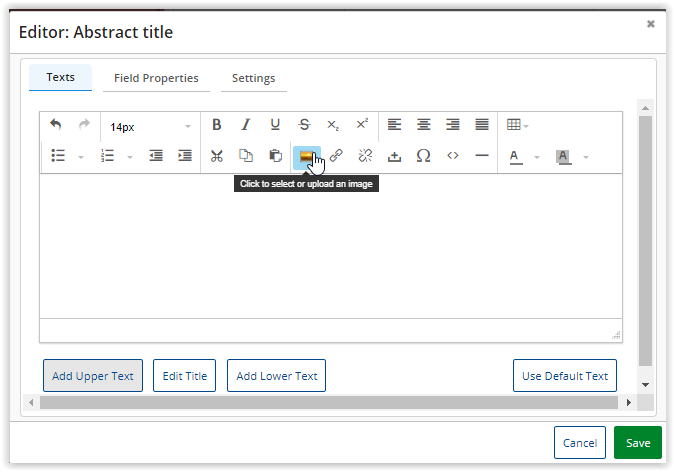 The screen below appears after you click on the picture icon. Either choose the picture that was already uploaded for this conference or add a new picture via the 'Add image' button.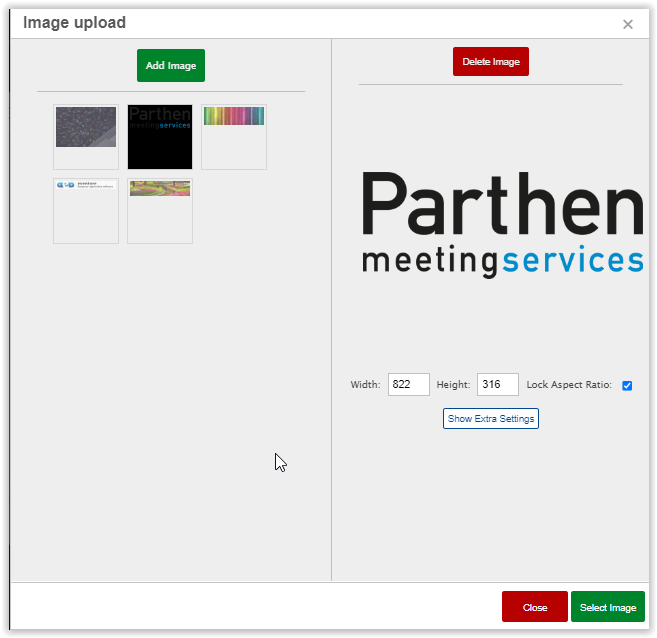 The result: