After authors have registered they will receive an automatic confirmation of their abstract registration. One of the most important fields is the from address. This field is filled with an e-mail address.
This is the e-mail address of the sender (from you or your organisation) of the email.
This field is required and enables authors to reply to the correct person or organisation with enquiries about their abstract registration. Therefore it is of the utmost importance to put in a correct e-mail address. As a default the Eventure e-mail address is used.
Even better is it to change in your default texts. When you change this be sure to do this for all you modules and languages.
To change the from email address at your conference, please go to the abstract module -> mailings -> system emails -> press 'View' at the 'Abstract submission'.
Press the 'Edit' button to make changes.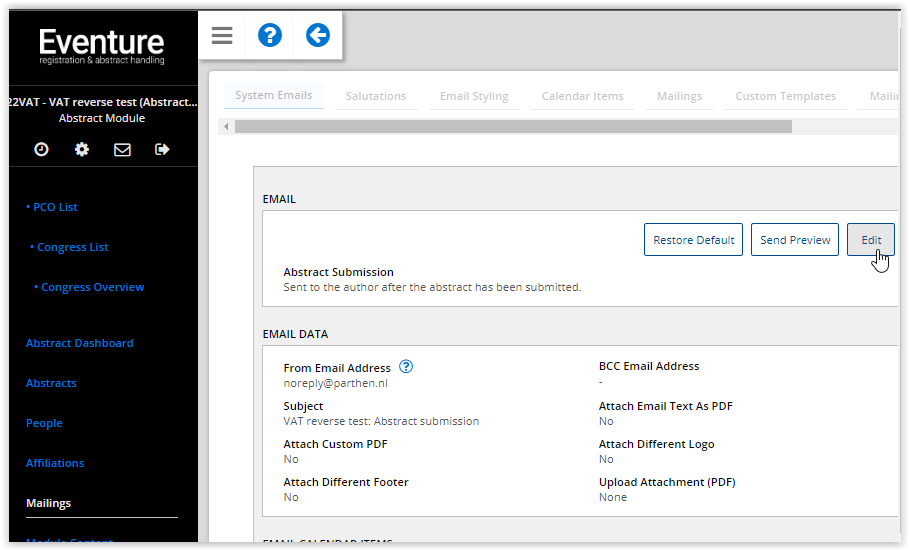 The form will change to fields you can change.