In the participant reports you can find any information about the participant such as company, email, address, country.
You will see the list with participant's name, company and country ('LOP name/company/country'). The lists under 'All reports' and 'Participants' through until the list 'LOP name/address/acc.persons and hotel' are the same as the list shown below, but with the data specified
When you wish to compose a particular report, select the report desired from the list below and click the 'Accept' softkey.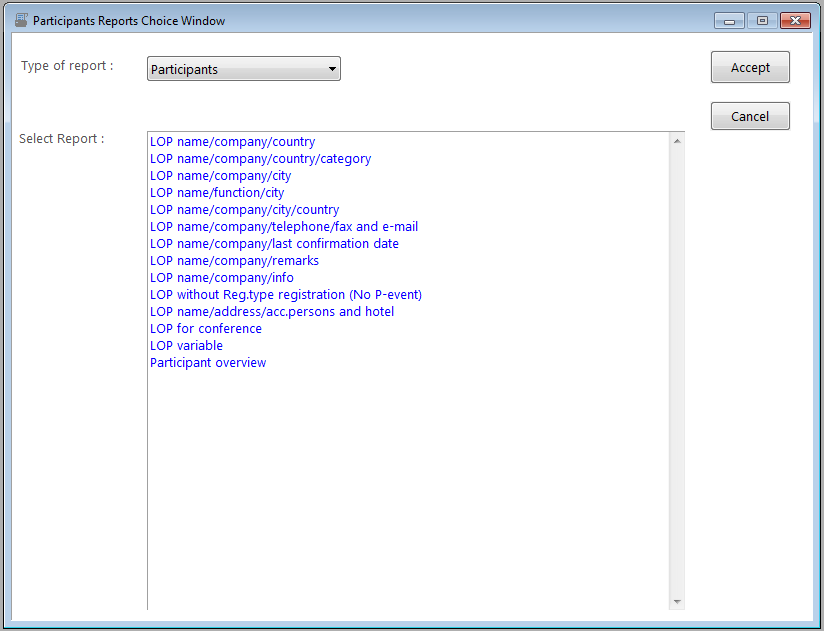 'LOP' means 'List Of Participants'.
This brings you into the screen shown below.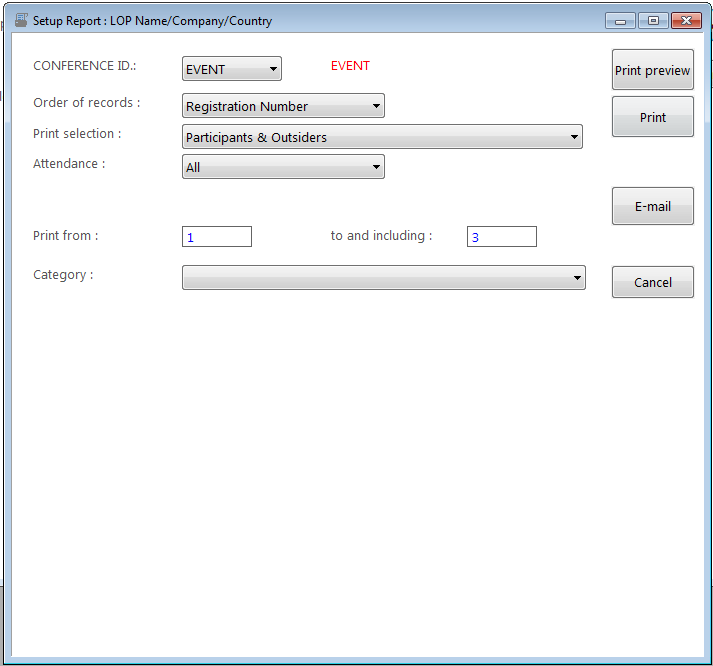 Click on Print preview to see result.