In Eventure Offline you are able to format/personalize the email texts that come with e.g. confirmation/invoices, word/abstract letters.
Email texts are available when the "Communication" drop-down is set to "E-mail" or "All with e-mailaddress".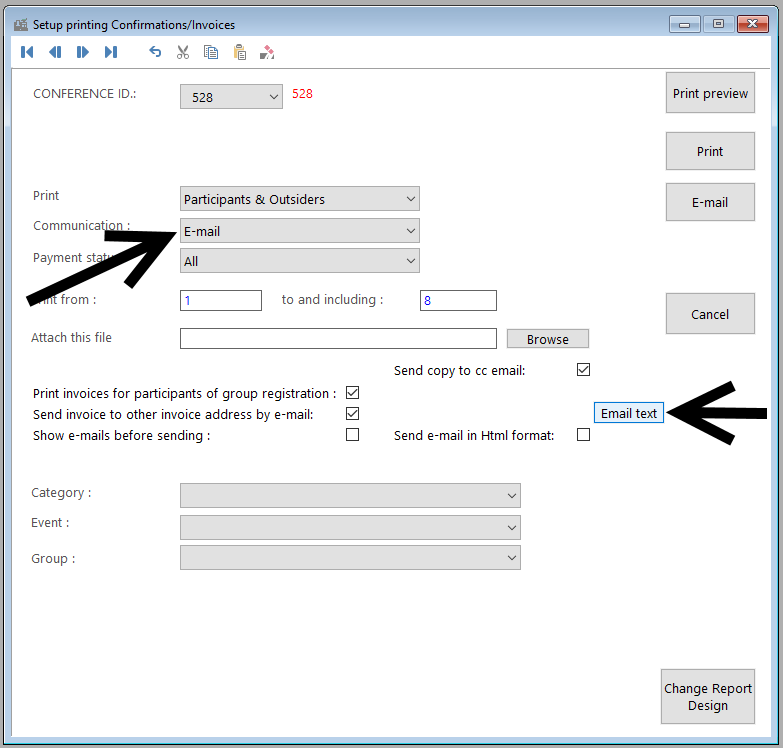 For this feature, the installation of an additional plugin is needed.
It needs to be installed separately on every client PC which uses Eventure.
The necessary file is attached to this article.
To install the file you need to have installation rights.
After the installation, the Emailtext screen will look like this: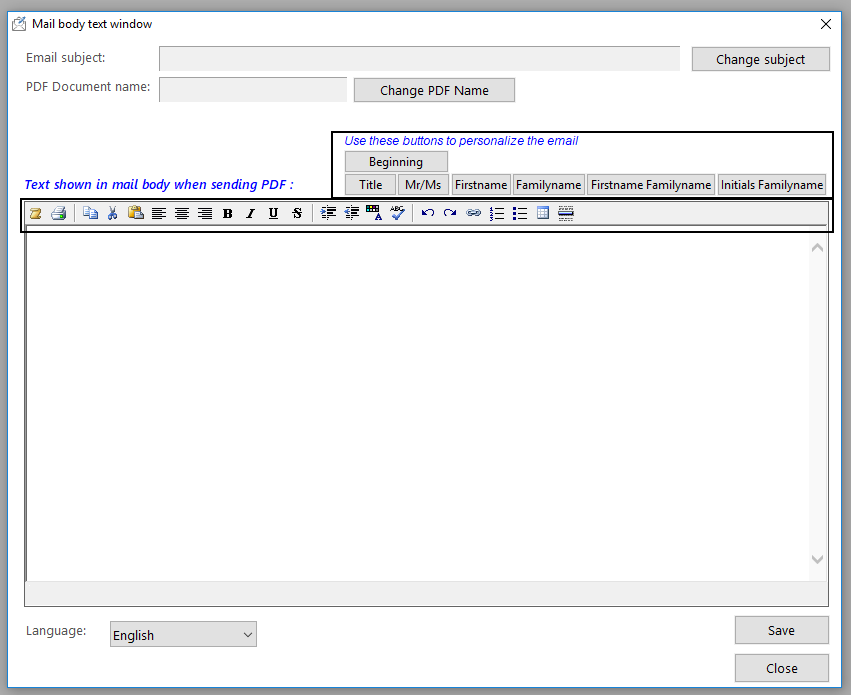 It can be found on the following screens:
Participant/Group Module
Abstract Module
Exhibition/Support Module

Confirmation/Invoice
Cancellation/Invoice
Reminders
Confirmations via Word
Letters

Group Invoice
Group Reminders
Group Letter

Status Letter
Status Letter via Word
Letters
Score Letter
Exhibitor Invoice
Sponsor Invoice
Letters