To download the Reviewer scores into Eventure you can click the 

button from the Main Menu.
There's also a 'Download from Internet' button available under 'File'.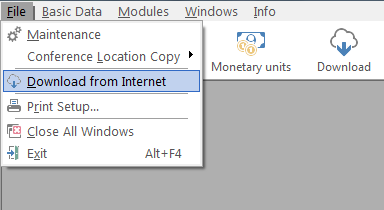 To download the scores check the box 'Download only reviewer scores' (1).
Then the 'Download Scores' button will become available (2).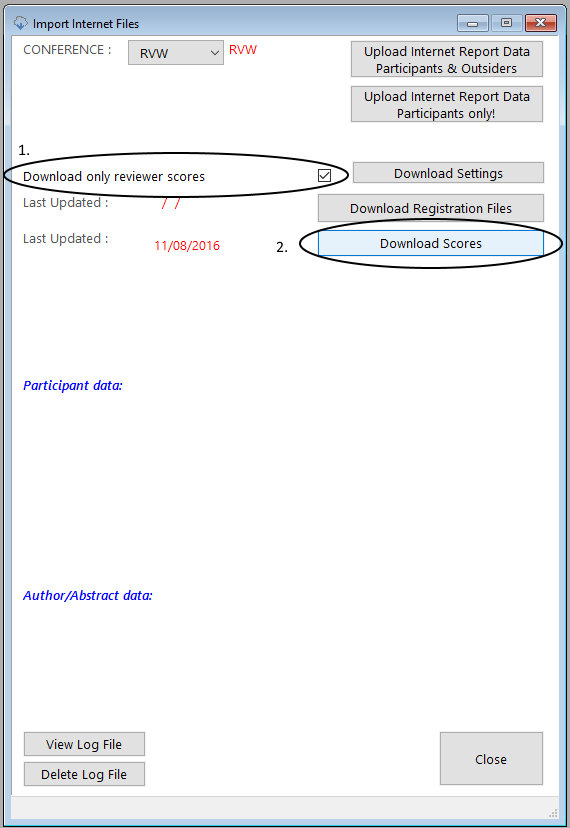 The following message appears: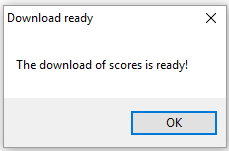 You can view the scores per abstract via the 'Scores' button.
Note: Only the items scored with a number can be found here.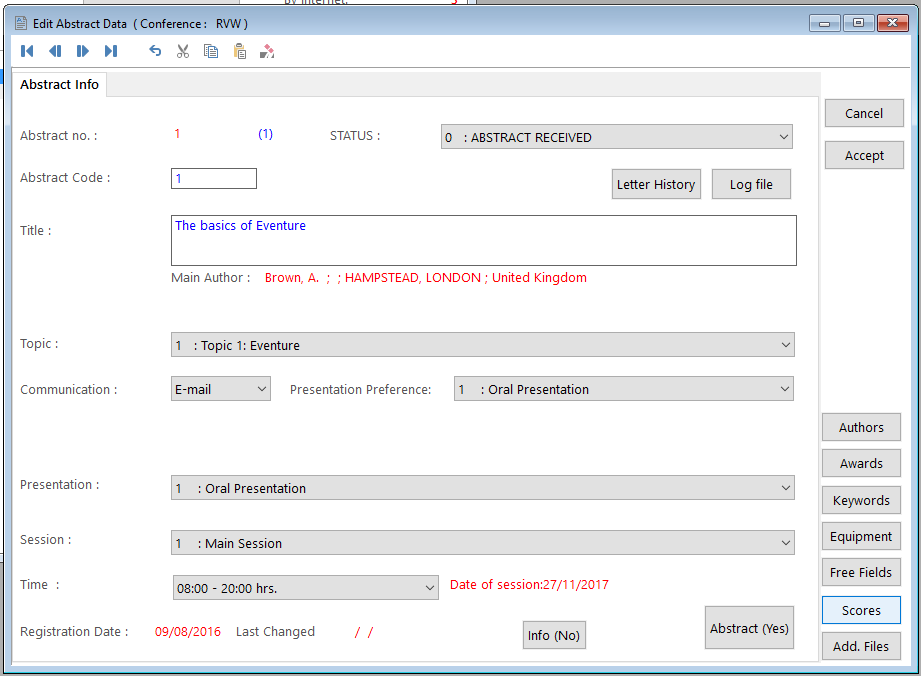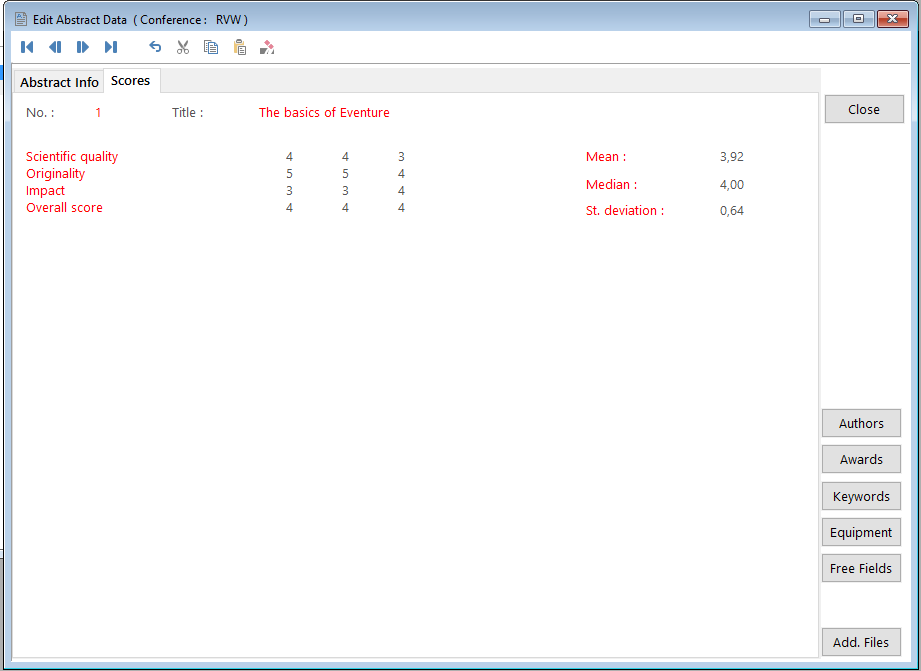 A full overview of the scores is available in the Reports section.