Go to the page you want to add the line and click for example on the 'Figure' field if you want to add a line. Then go to the 'Add upper text' and click the line icon.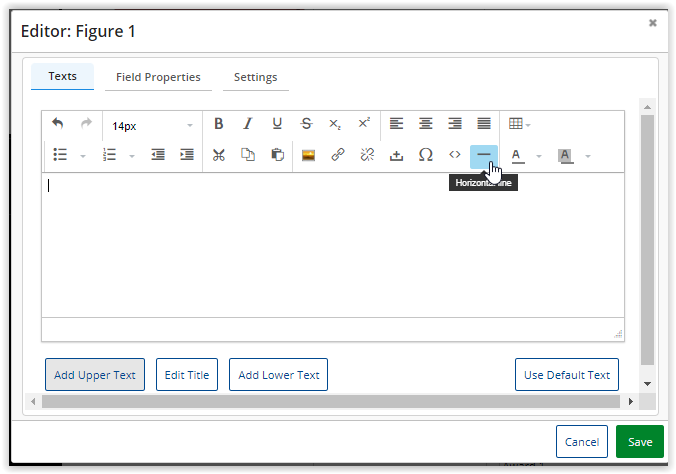 To change the color of your line, use the 'Source code' icon after you added the line.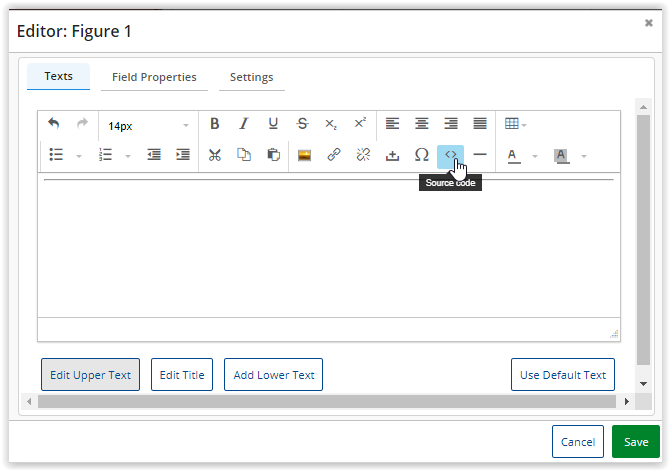 In the source code screen you can add the color code to the line tag, for example this code to have a blue line.
<hr color=#00a2db>