To send a status letter go to conference data > status related data> status letters.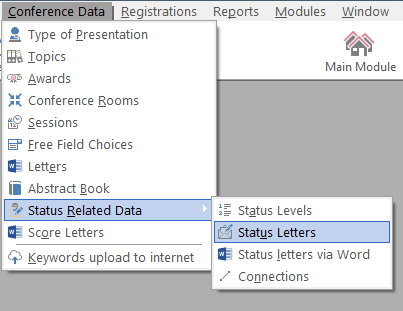 The next screen will appear: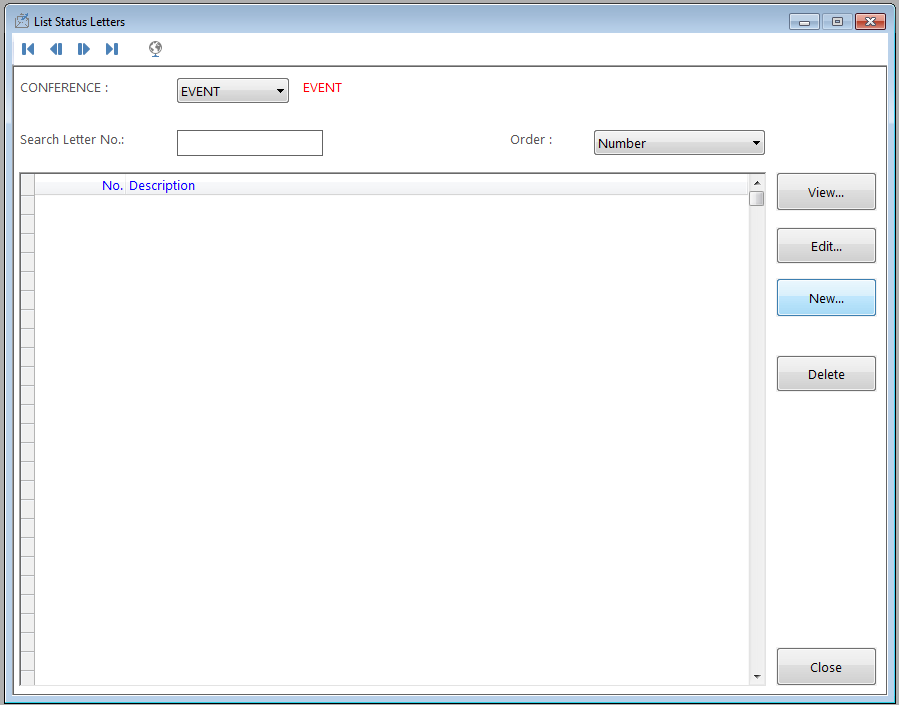 To insert a letter click on New.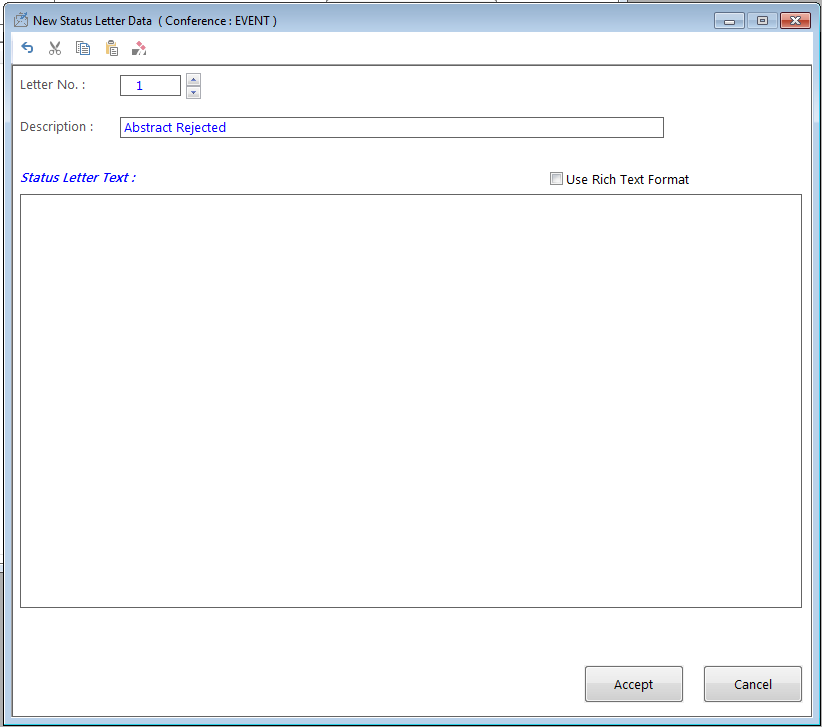 In the status letter text you can type the letter and click on accept.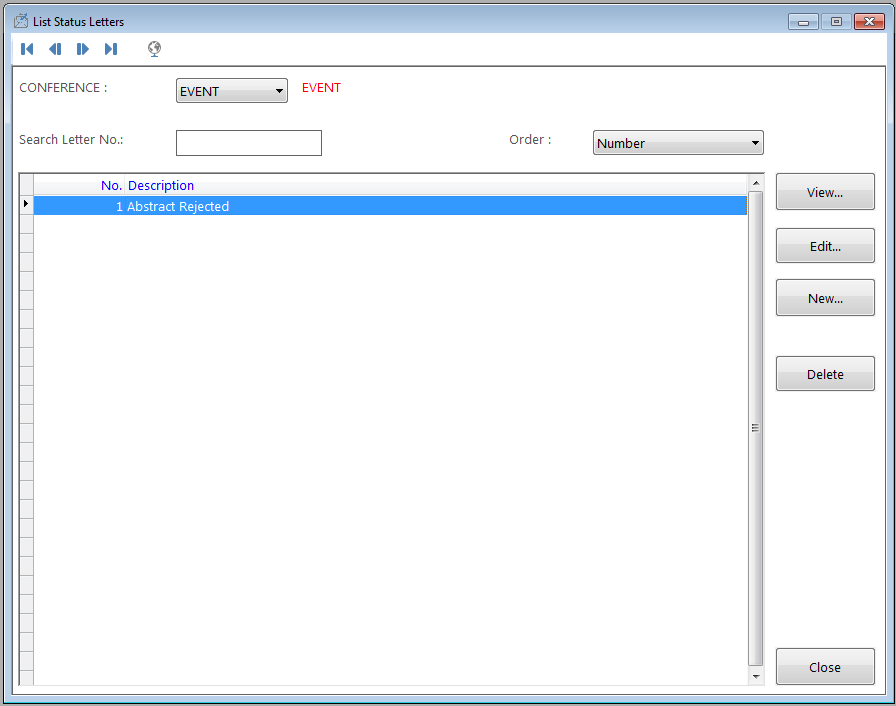 In the list status letters you will find the letter you have created.