The 'List Connections' screen provides an overview of the connections for the selected congress. These connections are valid for all abstracts of this congress.
By connections is understood: connections associate a status level letter to a certain status level of an abstract, when the letter has been sent the abstract receives a subsequent status level.
Go to conference data > status related data> connections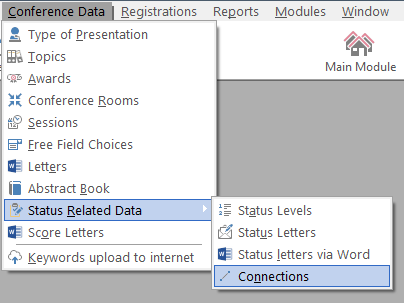 The next screen will appear: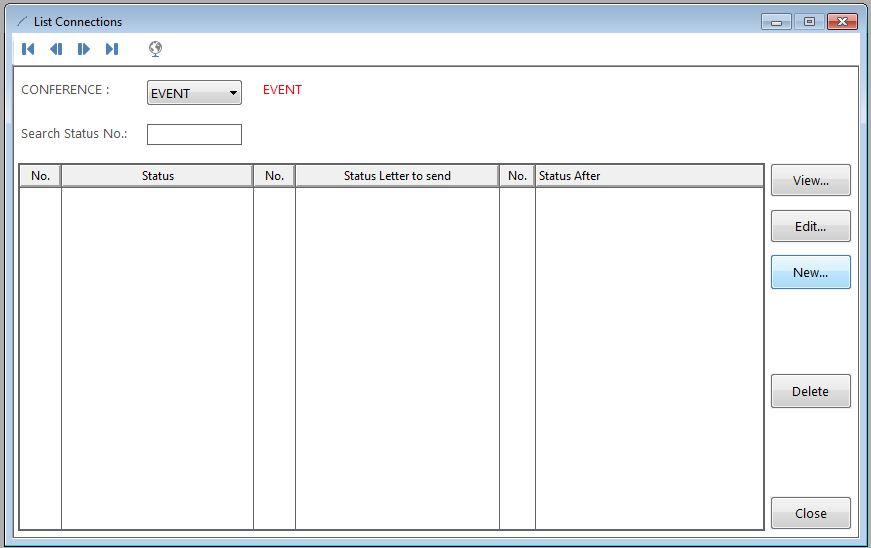 Click on New to create the connections.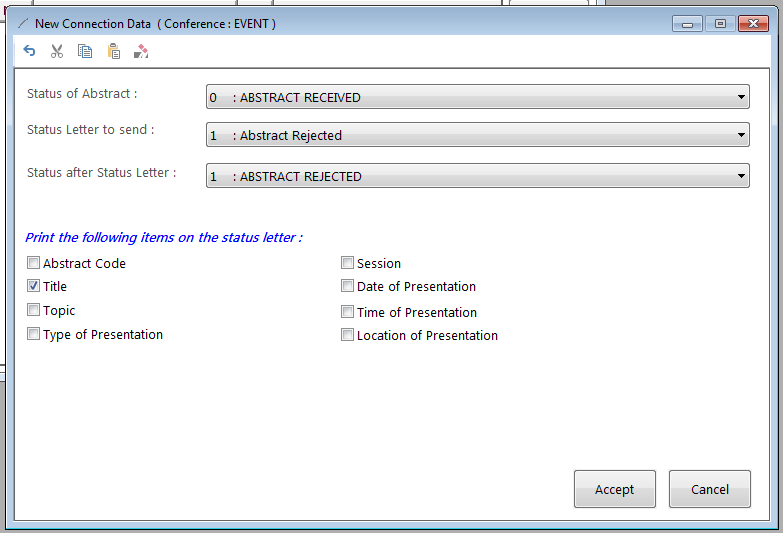 'Status of Abstract': By using this drop down menu, you can determine the status level that the abstracts have
before you send a particular letter.
'Status letter to send':This drop down menu provides the possibility to select from status level letters that you
composed earlier.
'Status after status letter':By using this drop down menu you indicate what the status level of the abstract will become after the selected letter has been sent.
'Print the following items in the status letter':In this menu you can define which details about the abstract you wish to have in the status level letter. You can select from the abstract code, title, topic, type of presentation, session, date of presentation, time of presentation and the location of presentation.
Click on accept when you have created the connection.