When you are processing abstracts, you can send a letter to the author at each stage of the appraisal process, informing the author of the progress. An example: You can send a letter to confirm that you have received the abstract and when it has been reviewed.
Under 'Mailings' you can define the mailing statuses that can be assigned to the abstracts.
Go to Mailings > Mailing Statuses
The list provides an overview of all mailing statuses that you can give an abstract.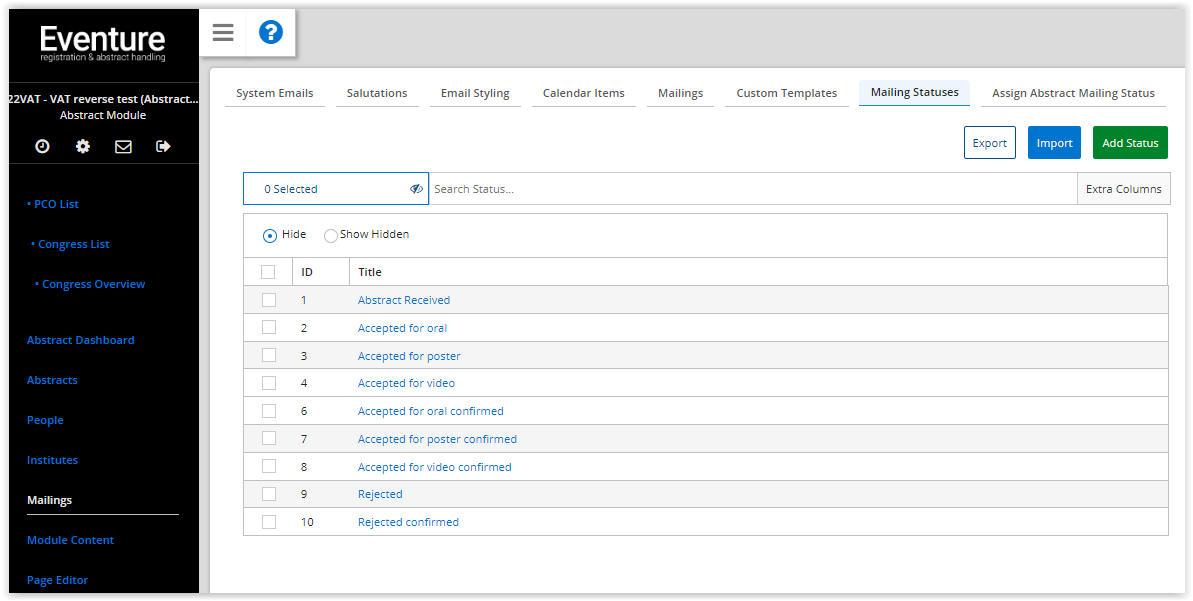 To change the title of a status, click on the blue title, change the name and save it.

please use the 'Add status' button to add new statuses.


The next screen will appear:

Press 'Save' to add the new status.