When you are processing abstracts, you can send a letter to the author at each stage of the appraisal process, informing the author of the progress. An example: You can send a letter to confirm that you have received the abstract and when it has been reviewed.
Under 'Status levels' you can define the status levels that can be assigned to the abstracts.
Go to Conference data > Status Related Data > Status Levels.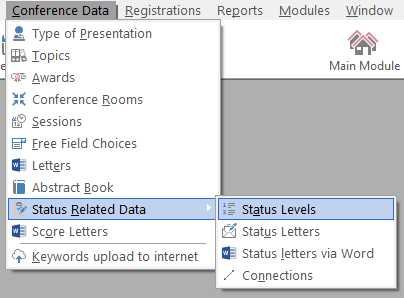 The next screen will appear: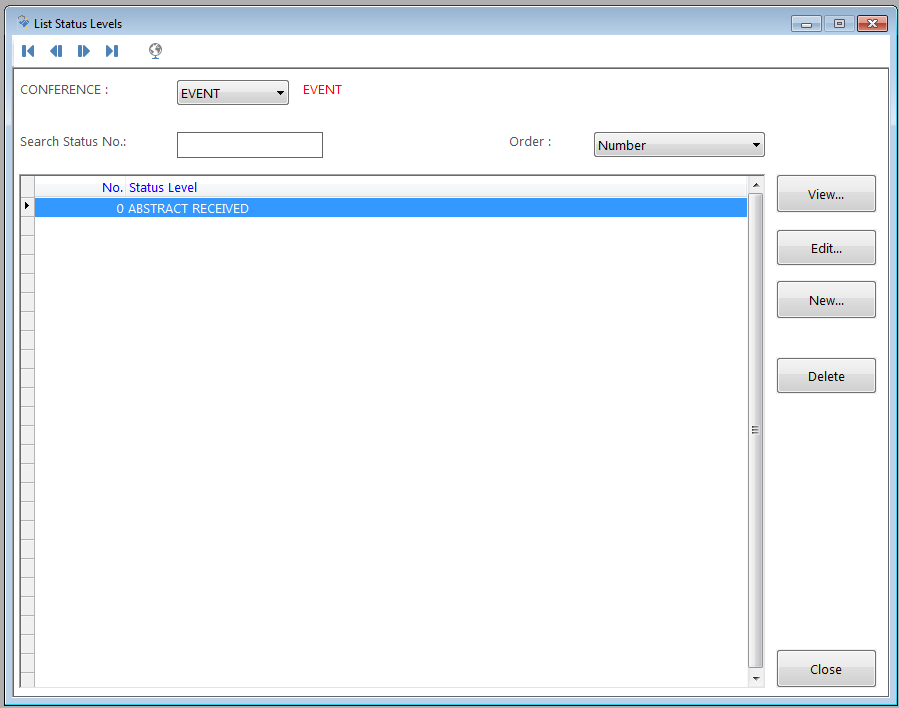 The 'List Status Levels' screen provides an overview of all status levels that you can give an abstract. '0 ABSTRACT RECEIVED' is present in Eventure on delivery. The other status levels can be defined by you.
Click on New to insert a status level.