To apply categories to events go to the Module content page and click on the tab Registration types, see image below.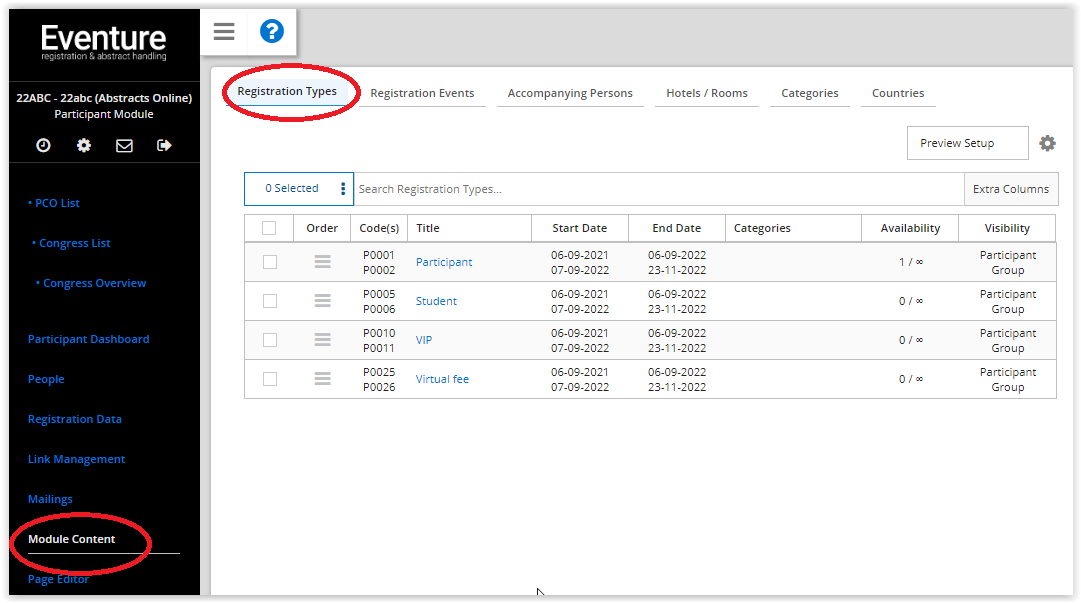 Select the event you want to add to a category and click on the 3 dots above the table.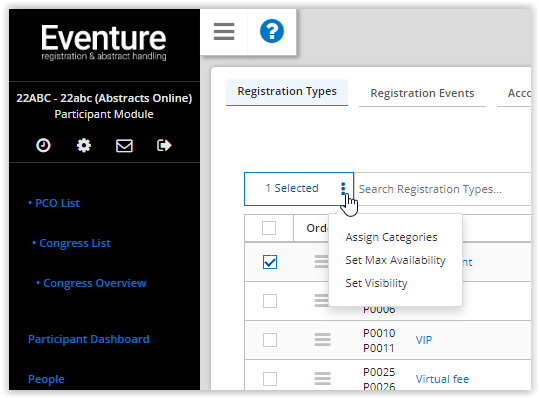 In the new screen that opens, you have to select the category or categories the registration type belongs to.
Note: When a participant does not have a category, all events will be visible to this participant.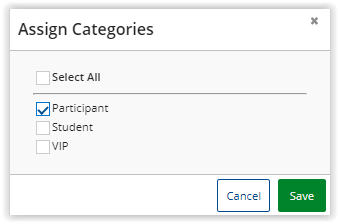 In the tabel you can see at the Categories column if an event is connected to a category.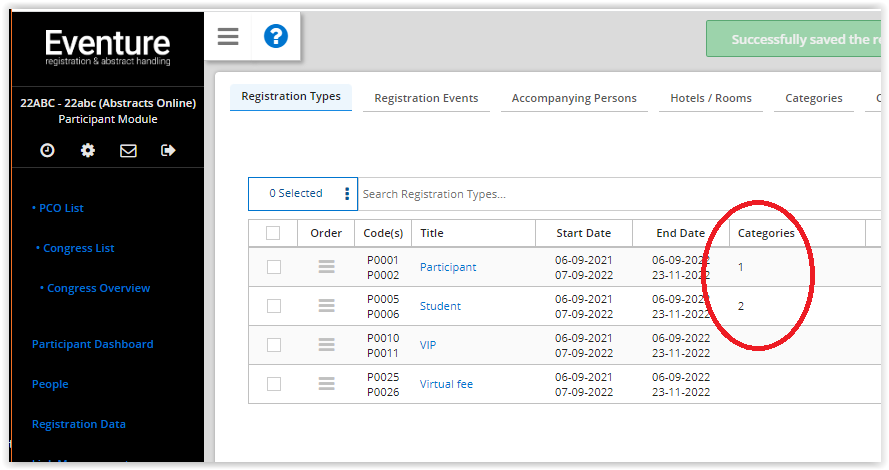 You can also edit an event and select the category in the edit screen.