Via the Mailings menu you go to the system emails.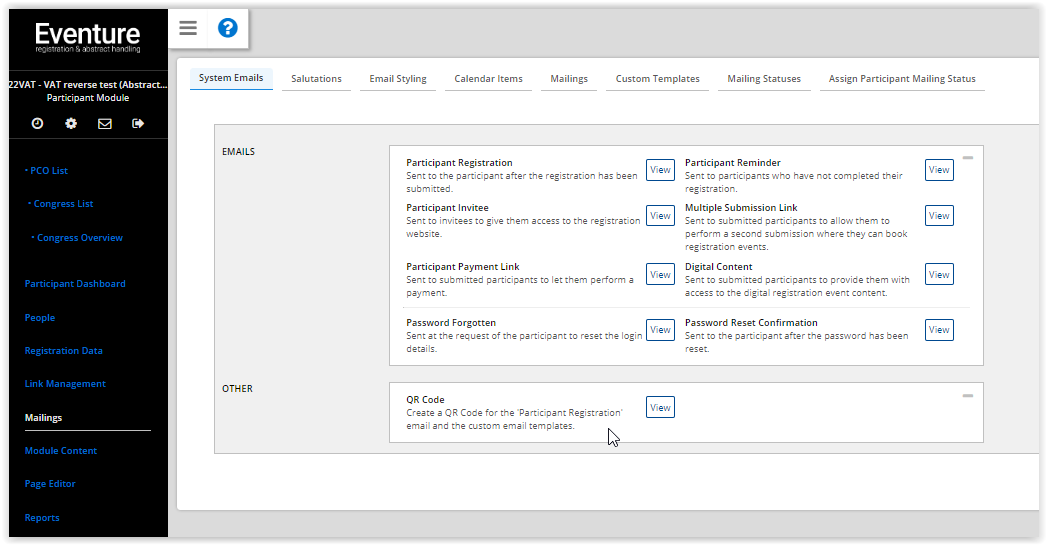 To setup the participant submission mail, please click on the 'View' button at 'Participant Registration'.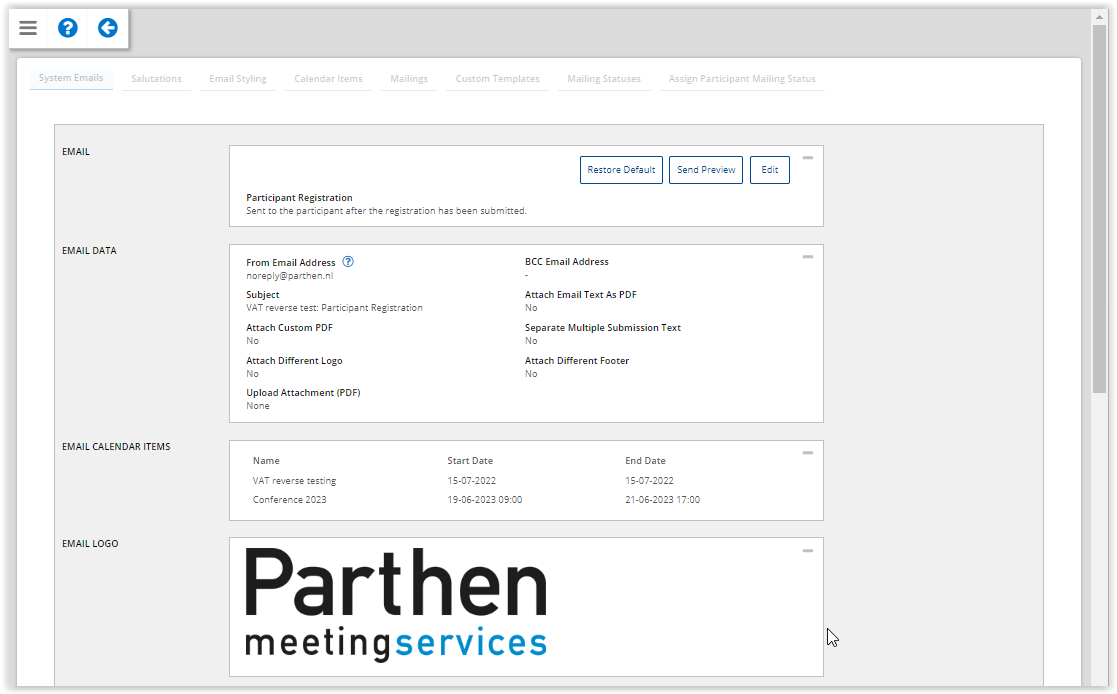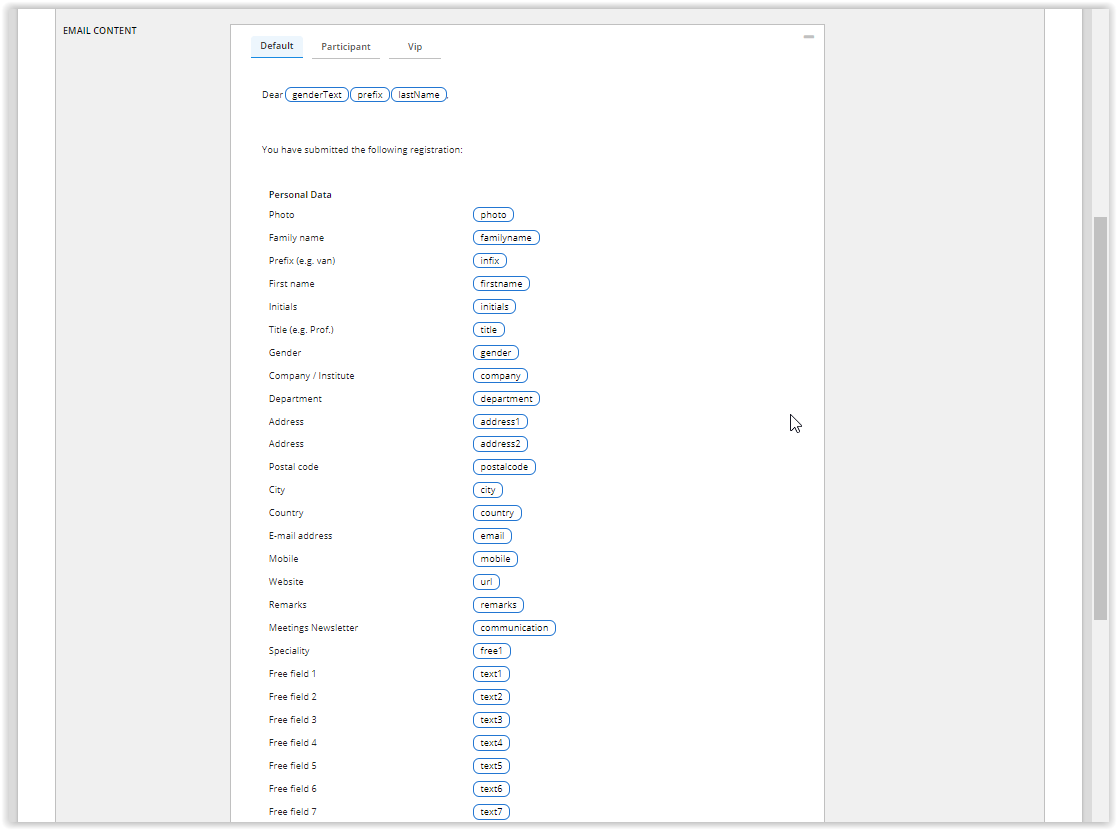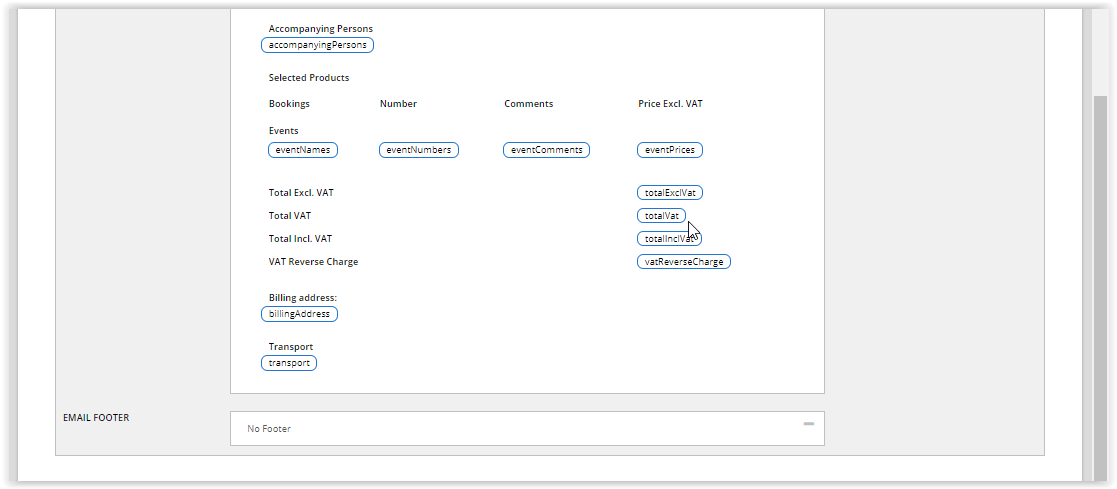 In the top of the screen you see 3 buttons.
Restore default button: to discard your changes and to get your default layout back. You need to confrim first to go back to the default layout.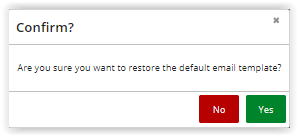 Send preview button: after clicking on the 'Send preview' button you can fill in an email address and the gender. If you work with categories on internet and use different layouts per category, you can also choose the category to send an example email to yourself.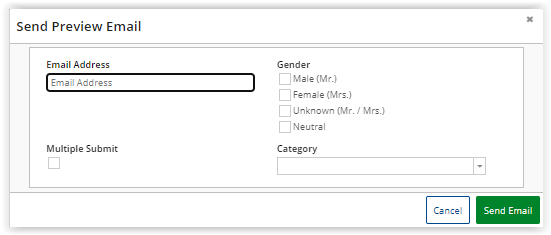 Edit button: with the edit button you can make changes in the email. You can change the email data, like the subject, but also the email text itself.