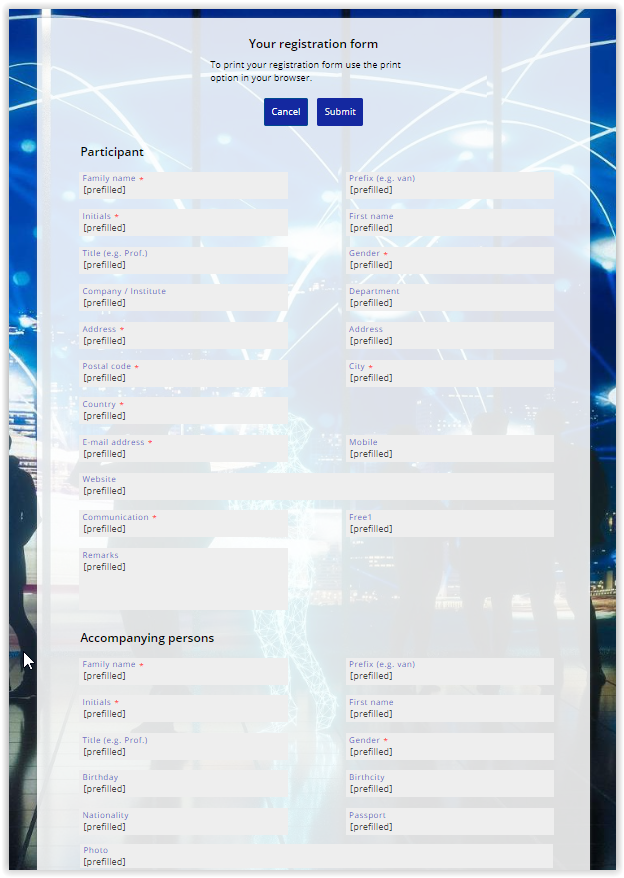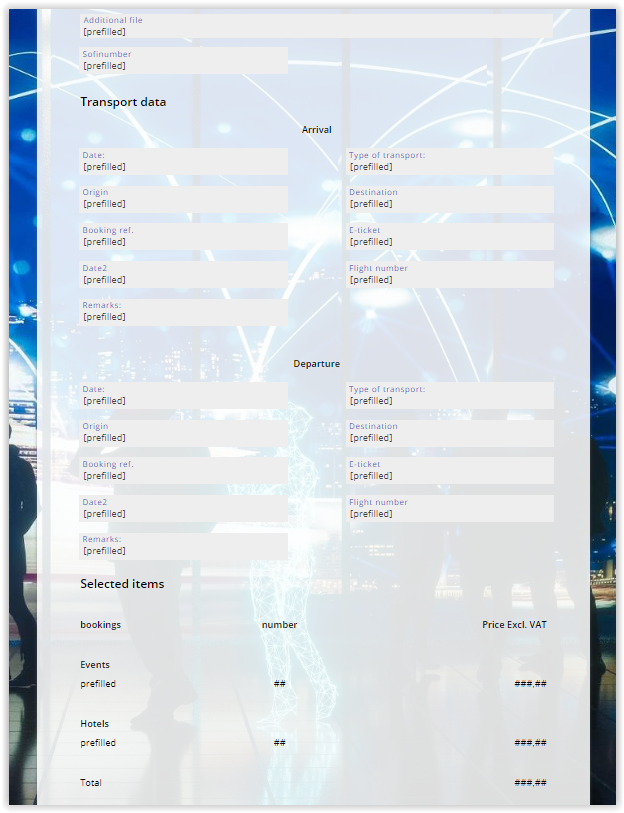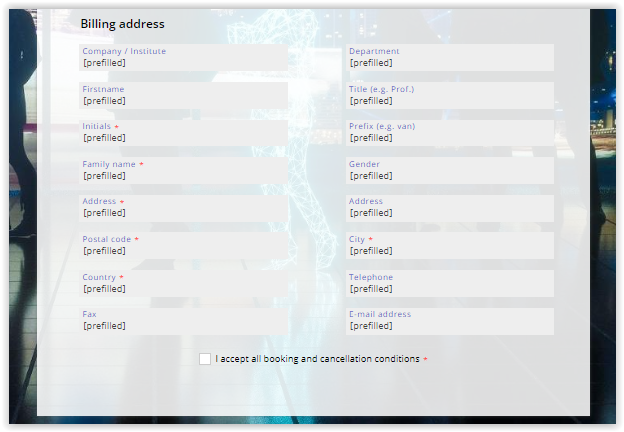 On the Filled registration page you can hide/show the fields.
Some extra settings can be made concerning the selected items. When you click with your right mouse button on the selected items section, the following screen will open: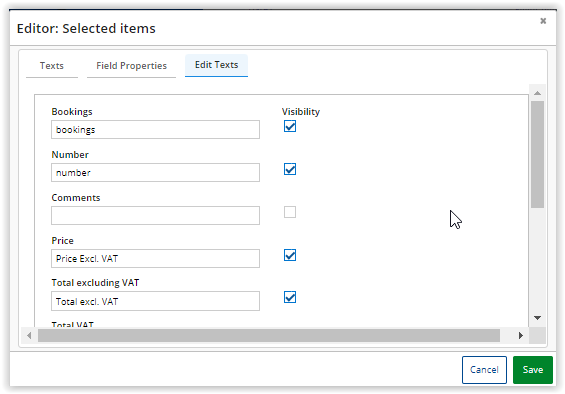 Via the tab 'Edit texts' you can change the headers and hode/show the items in the page.