Via the page editor you can make changes on the pages 'Add' and 'Edit' accompanying person.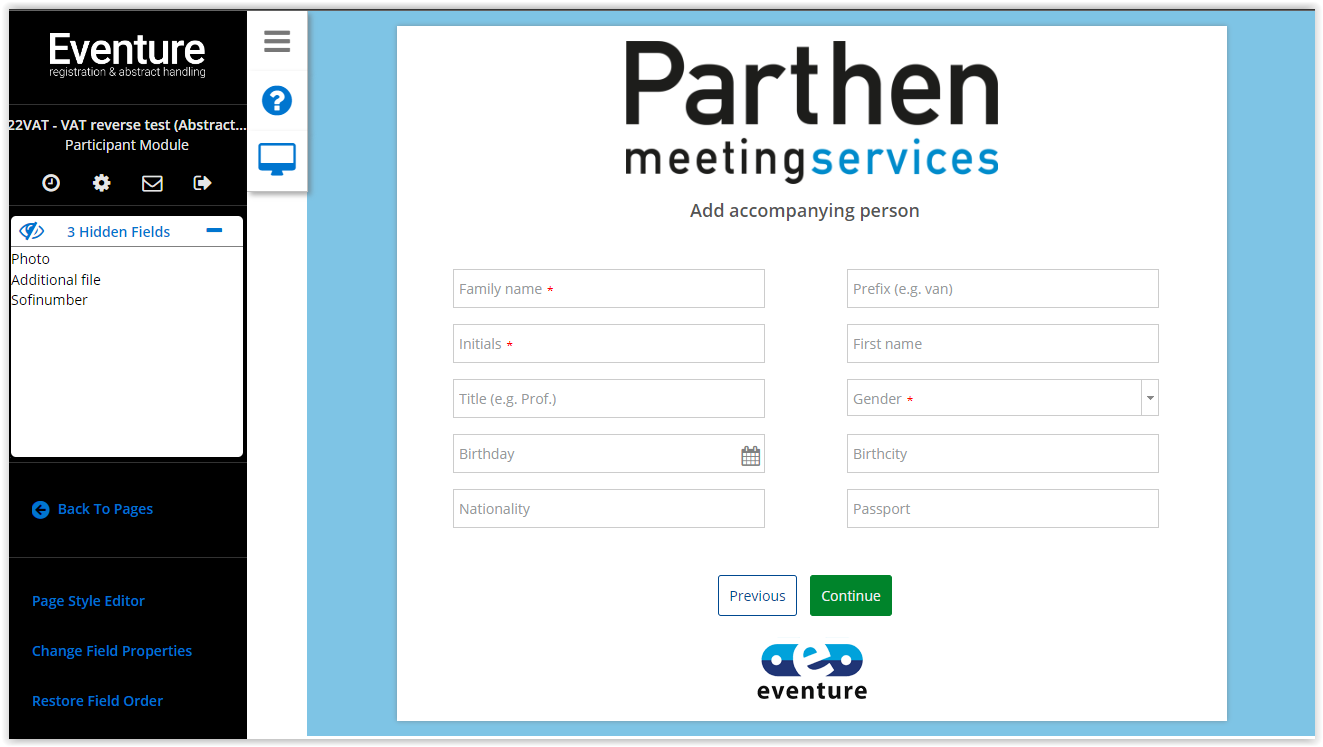 When you click with you right mouse button on the 'Family name' field, you can edit the title, upper and lower text of this field.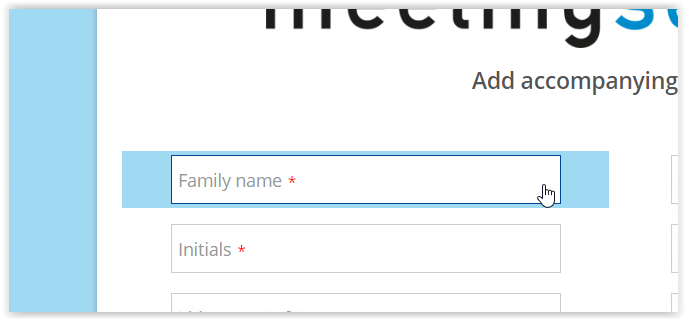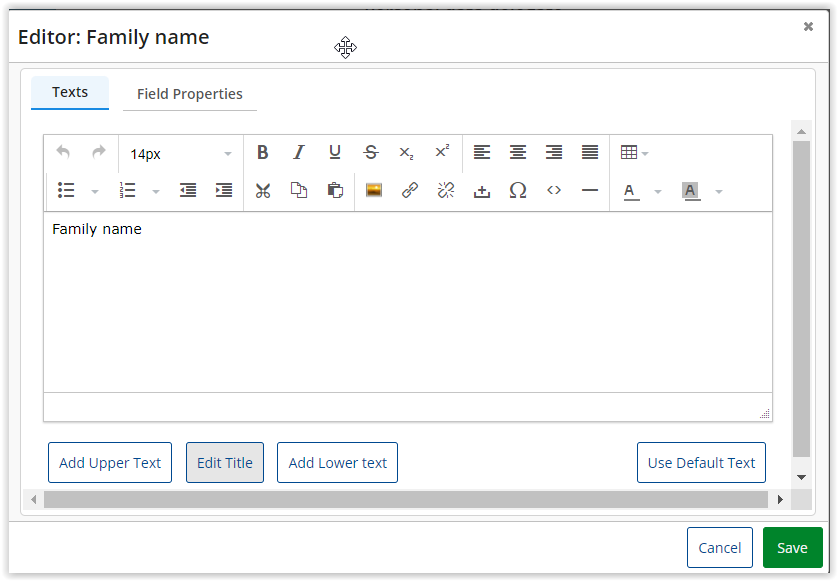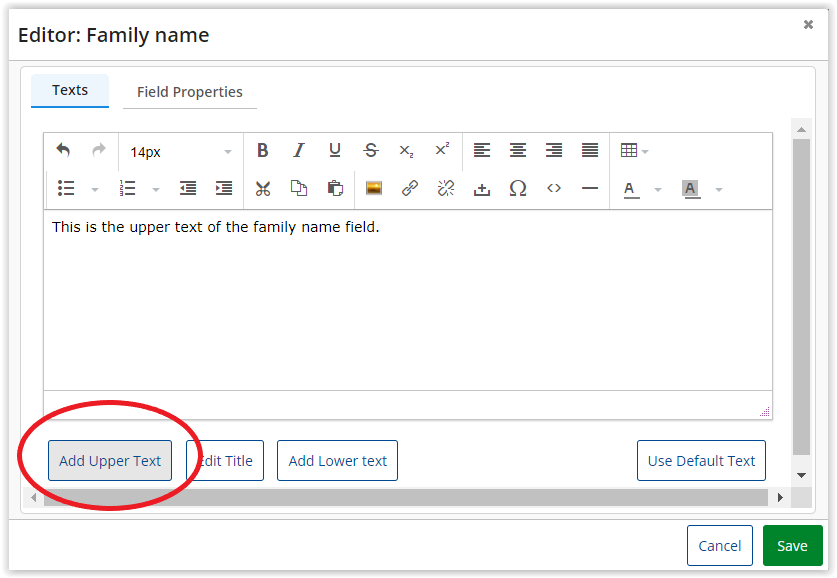 You can edit the title of the field right away.
If you want to add/change the 'Upper' or 'Lower' text, you have to press the corresponding button.
The result: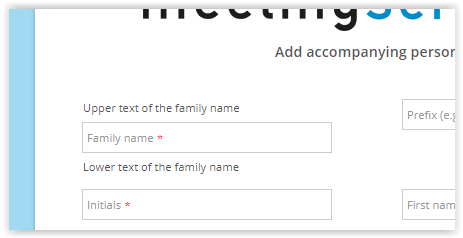 To change the order of the fields, you have to click on the field and drag it to the right place.