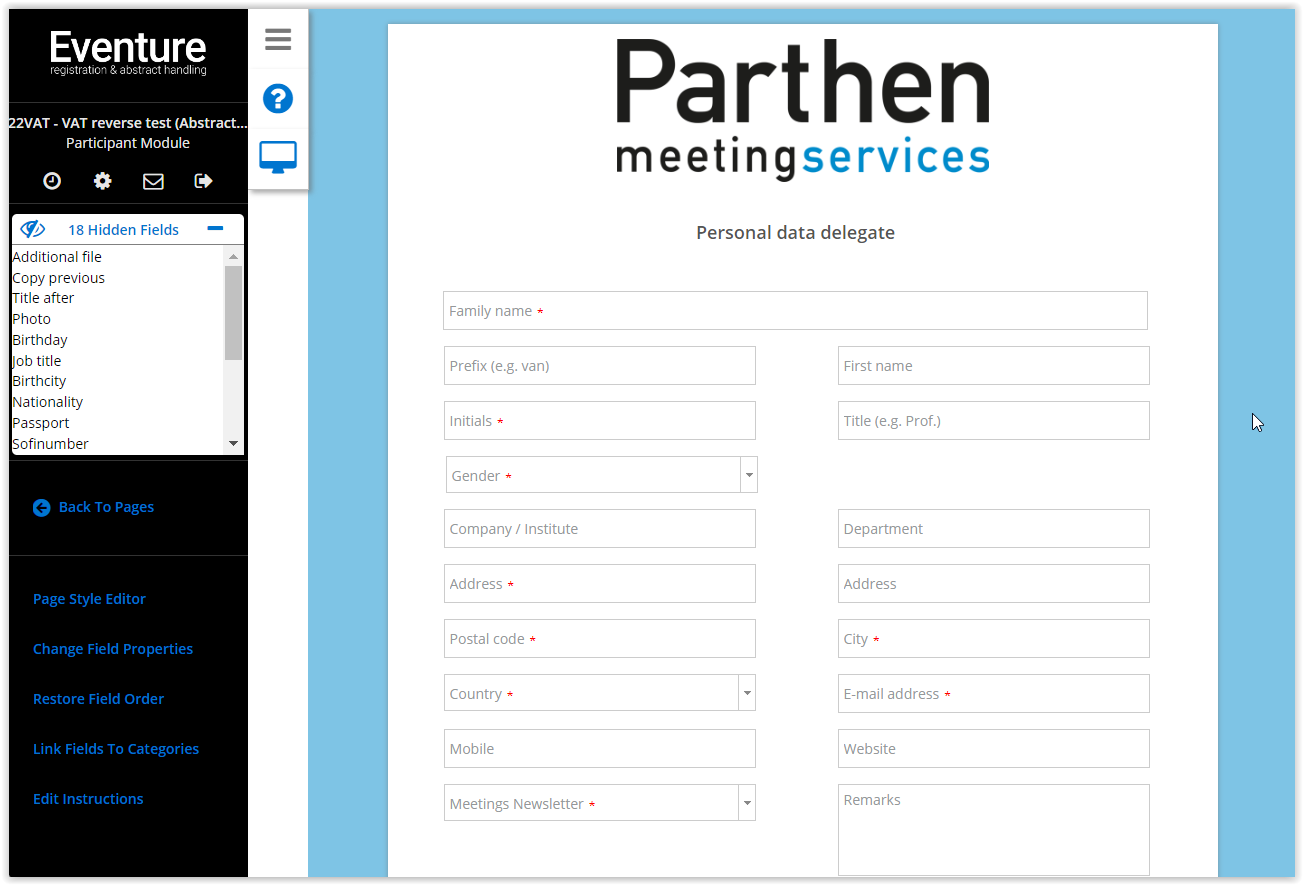 On the personal data delegate page you can change the order of the fields.
Click on the field you want to move and drag it to the right place.
To add an upper or lower text, click on the field with your right mouse button and choose for example 'Add upper text'.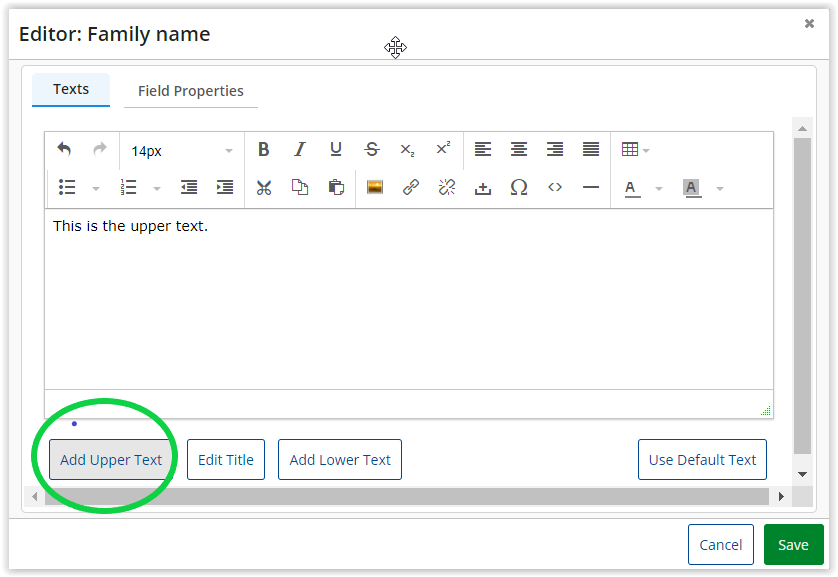 In the 'Field properties' tab you can make some settings. For example make a field required, use the field as a pulldown, place the title fof the field above the field instead of in the field and change the alignment.