I have added the events on the badge with 'Change badge design', but when I click on 'Print preview' the events are not shown. 
Go to the event and check if: 'Print on badge' is checked.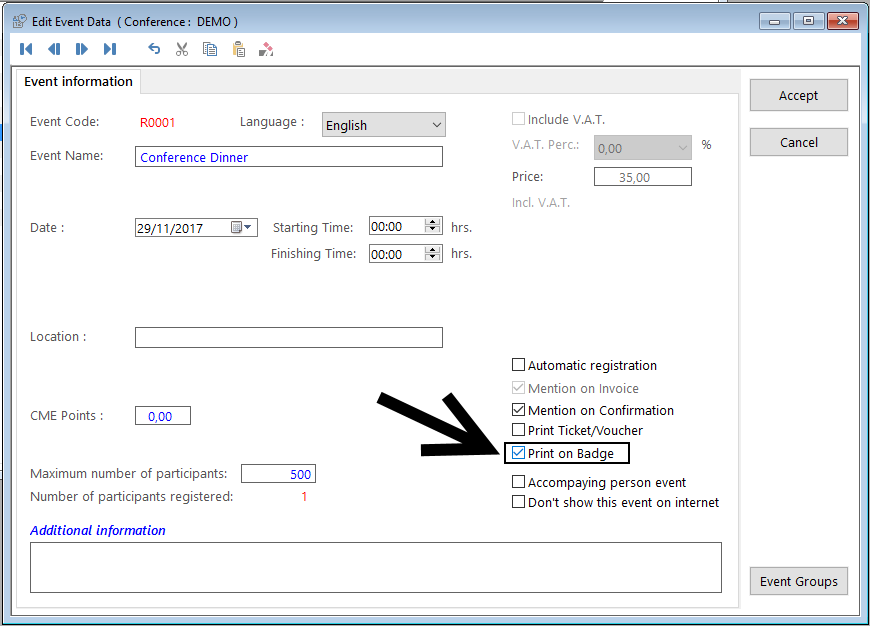 Click here to see all the steps to add an event on the badge.